Traditional Data Center Architecture:
In traditional datacenters, a Layer 2 network can only extend to access or aggregation switches,and virtual machines (VMs) can only migrate within a Layer 2 domain. If VMsneed to migrate to another Layer 2 domain, the VMs' IP addresses must bechanged, and services will be interrupted during VM migration.
Next-Generation Data CenterArchitecture:
In the cloud computingera, IDC carriers require VM migration within a larger domain to better utilizedata center resources.
Because a large amount ofeast-west traffic needs to be transmitted between servers, non-blockingforwarding is required to fully use network link resources.
Data Center Development Trend:
Traditional Layer 2technologies such as Spanning Tree Protocol (STP), cluster switch system(CSS)+intelligent stacking (iStack) are not suitable for building large Layer 2networks. VXLAN supports flat fat tree networking and can be used to constructlarge Layer 2 networks with high bandwidth utilization.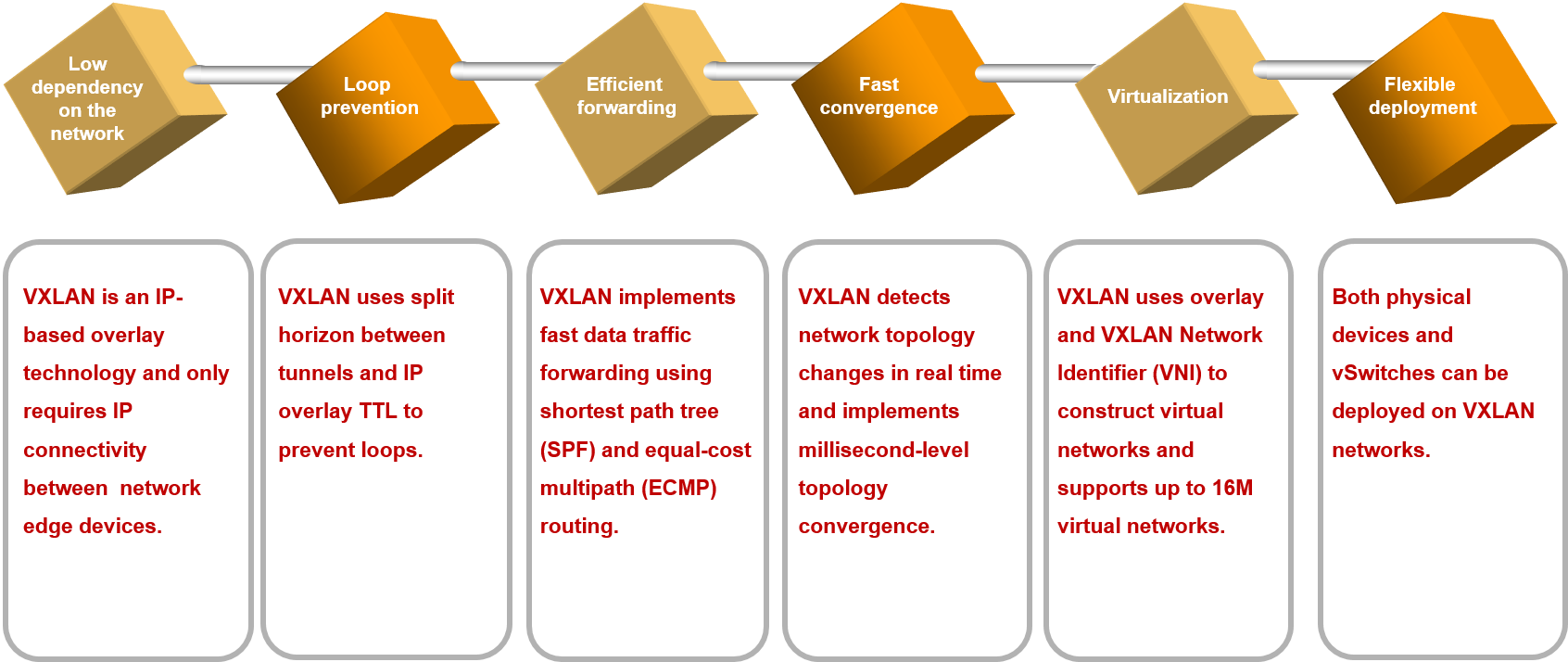 This post was last edited by NoOneNoWhere at 2018-10-18 07:15.