Webinar on QoS Introduction and Implementation [Issue 8] 
Click here to watch the webinar playback.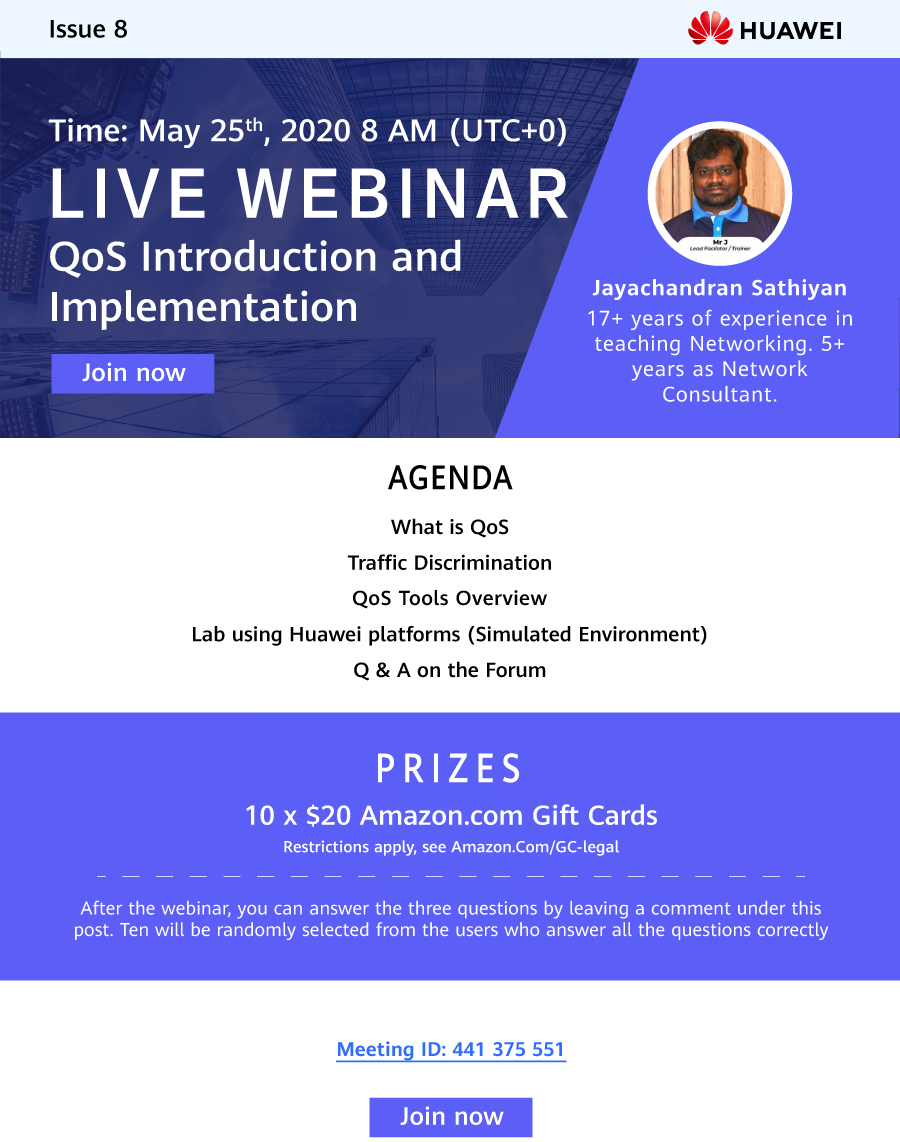 HiCoins reward
Leave your question on the topic in a comment under this thread
for a chance to win 50 HiCoins!
We will select and reward the 3 best questions
and the webinar host will answer them during the webinar.

If you don't want to miss any of our webinars, click here to subscribe for the notifications!
Q1: Policing is Dropping the  traffic that exceeds the CIR___________ (True or False)
Q2: Which one of the below is Congestion Management Technique: (single choice)
a)WFQ
b)Traffic Shaping
c)WRED
Q3: How many bits reservation in Layer 2 802.1q Ethernet header we have for QoS: (single choice)
a) 6
b) 3
c) 64
Please leave your answers in the comments section below!