[Fault type]
Failed to migrate the VM.
[Key words]
VM migration.
[Diagnostic]
Failed to migrate the VM.
[Cause analysis]
Check the libvirtd log. It is found that the balloon memory of the VM times out. Memory overcommitment is enabled on the VM, and the memory size is greater than 16 GB.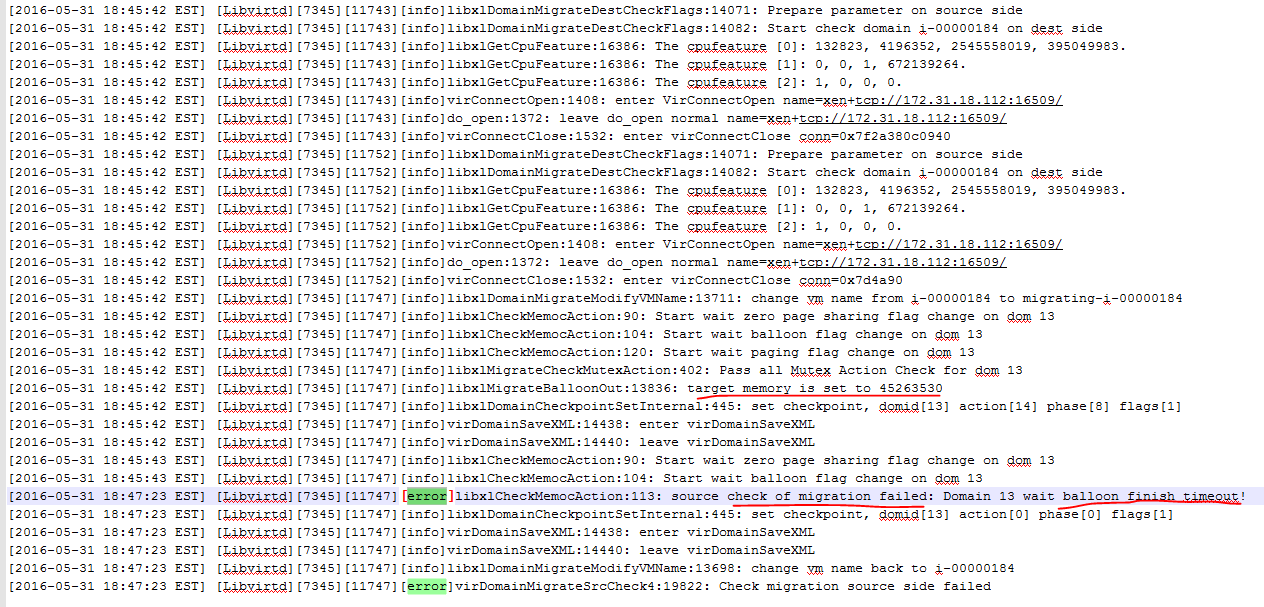 [Solution]
1. Check whether the memory overcommitment is enabled. If yes, disable the memory overcommitment function and then migrate the memory.
2. Set the memory size of the VM with large specifications to 100% and try again one hour later.
3. Stop the VM and perform the cold migration.