Hello everyone,
Today I will share with you VLAN's and types of ports.
Definition
•Traffic Isolation on Data Layer.
•Useful to partition broadcast domains.
Without VLAN's

With VLAN's

VLAN Frame Format


Port Types
Access: Link between end system devices and a switch.
Trunk: Link generally between switches (May be tagger or untagged).
Hybrid: Configured as the same level as access ports and trunk ports. Ingress filtering can be controlled.
Example of Access Port


Example of Trunk Port

Example of Hybrid Port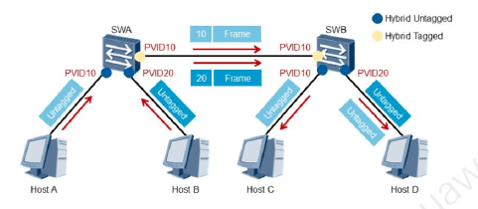 VLAN Method Assignment

That is all I want to share with you! Thank you!