Winners
The valid replies during the activity period are from 4# to 54# . According to the probability calculation, the winning results are as follows:

Note: the original calculation result was 6#. Since its personal introduction was not synchronized to the User Center, the winning qualification has been extended to 7#.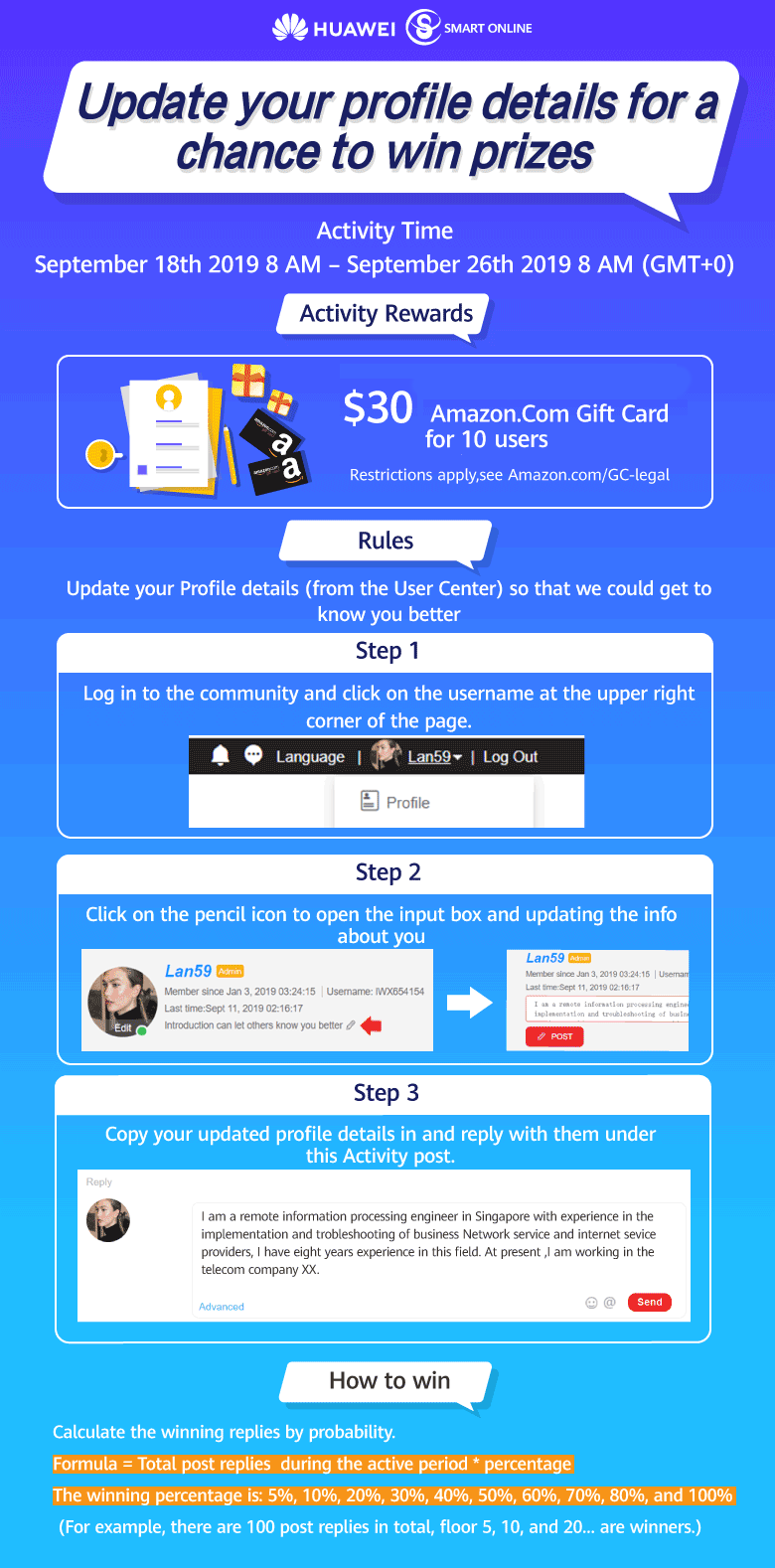 Tips:
Before participating in the activity, please check the activity rules, which have been uploaded to the attachment.