Hello everyone.
I will share with you a question about a user is prohibited from logging in to the U2000.
Fault phenomenon
When a non-admin user attempts to log in to a client connected to the U2000 V200R014C60 server, the client displays the error message "Unable to log in using the current account and IP address. Contact the system administrator." However, the non-admin user can successfully log in to other independent clients.
Cause Analysis
The user uses the default IP address 127.0.0.1, but 127.0.0.1 is excluded from the ACL.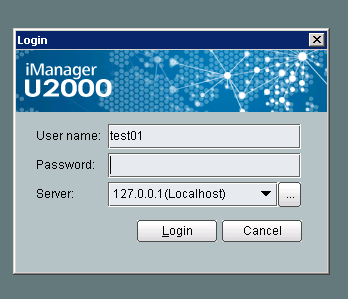 Solution
When logging in to the U2000 as a non-admin user, do as follows:
1.  Add the IP address of the current U2000 server to the server list.
2.   Add 127.0.0.1 to the ACL.