During our troubleshooting, we need to capture packets to analysis the detailed problem. We usually use software such as wireshark to do this task. In this post, we will introduce how to use wireshark to capture packets.
1. open wireshark, select the NIC, then start to capture, as shown below.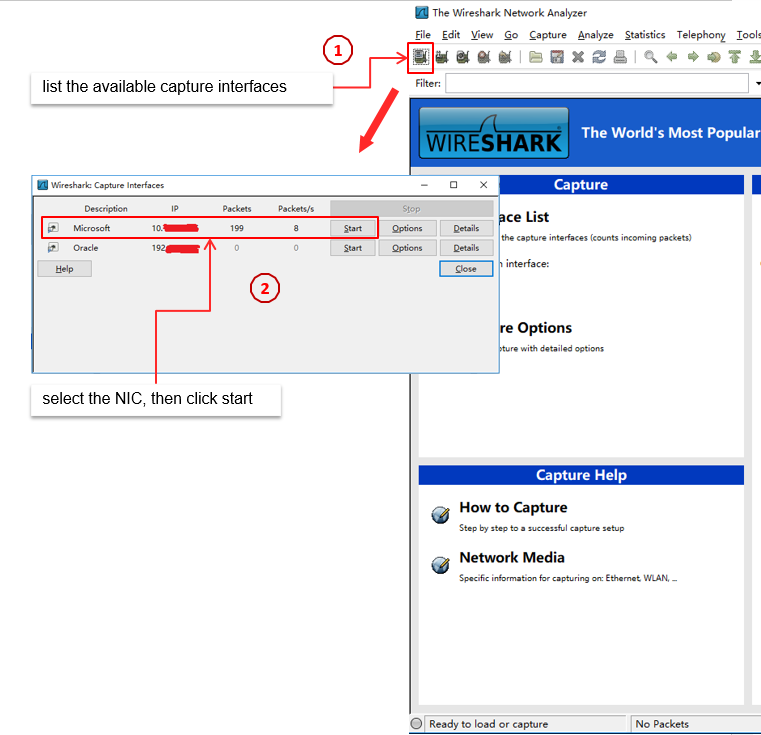 2. main interface when capture packets, 
3. If we want the result more visualization , we can open IO graphs, follow the steps below: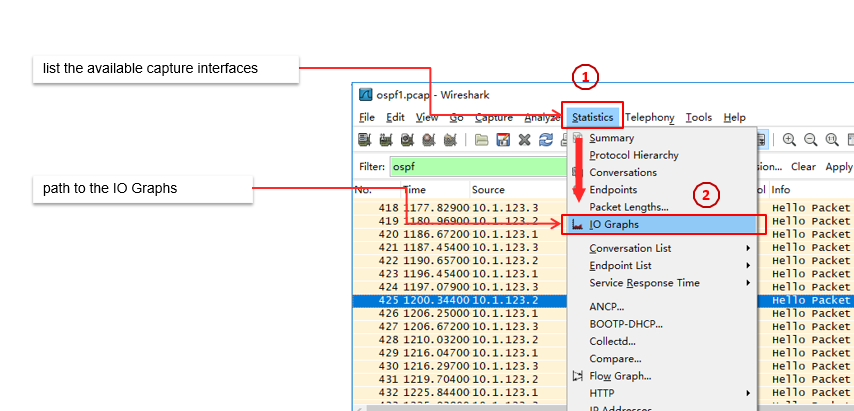 4. IO graphs display the visualized result by using time range as X axis.
This way to capture packets is not available on switch, when we need to capture packets on switch, we need to configure port-mirroring, which we will introduce in the next post.