[Fault type]: The corresponding file is missing in the data configuration when the template is encapsulated.
[Key words]: Desktop cloud image optimization tool, full copy, quick encapsulation, and lack of corresponding files
[Applicable version]: FusionCompute R5
[Symptom]: The template encapsulation configuration is incorrect after the image optimization tool is created using the desktop cloud.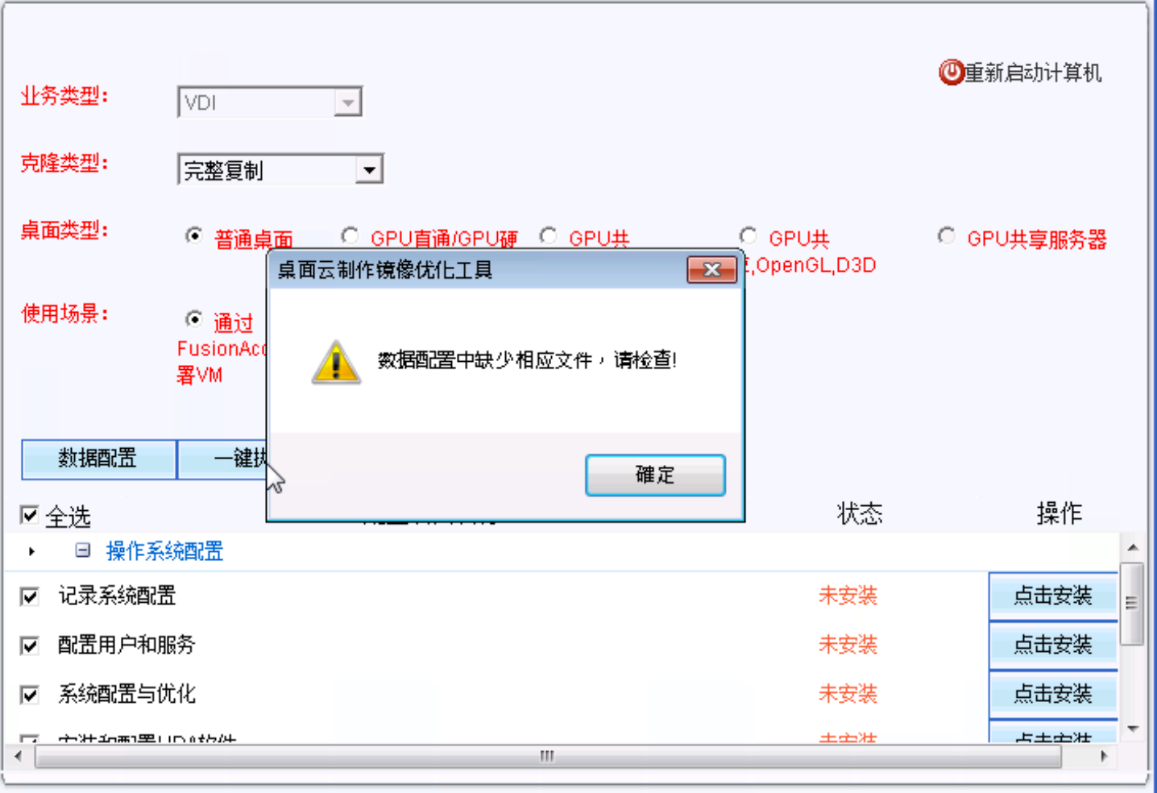 [Solution]:
u  Log in to the VM as user Administrator, mount the image ISO file, and try again.
u  Mount the image ISO file again and try again.
u  Delete the files whose names start with Mirror from the C:\Windows\Temp\ directory and try again.
[Cause Analysis]:
The installation and configuration failure may be caused by the following problems: The user is not logged in as the administrator user, the mounted CD-ROM drive is disconnected abnormally, or the data is residual after the installation configuration is incorrect.