The port yellow light flashes slowly and the status is No_Sync Port Throttled.
There is a port that flashes slowly in yellow. After restarting the port, it still does not recover: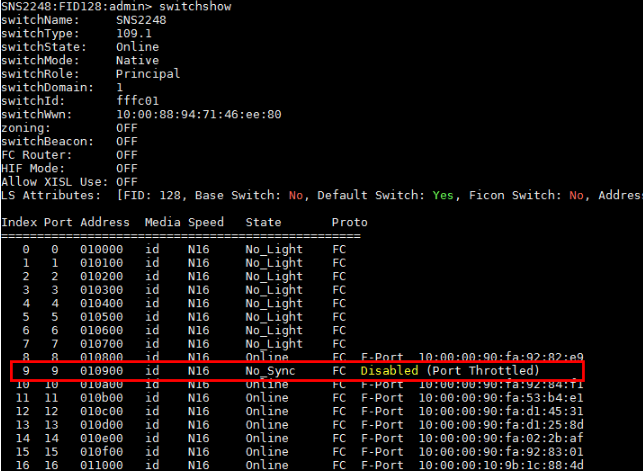 Observe whether there are warnings and warnings at the most recent time of the switch, and no abnormal alarms are observed:
It is possible that the optical modules do not match or the optical fiber lines do not match, so that the customer re-examines the optical fiber lines, and finally finds that the optical fiber lines are not inserted carefully, and the opposite optical modules do not match. Normal after reconnecting.