This section describes how to install the 4G Smart Dongle on SUN2000-M0 inverter.
·       If the 4G Smart Dongle you purchase is configured with a SIM card, skip this step.
·       If it is not configured with a SIM card, prepare a standard one (dimensions: 25 mm x 15 mm, capacity ≥ 64 KB).
·       When installing a SIM card, you can determine the SIM card installation direction based on the silk screen and arrow mark on the slot.
·       When being pressed into place, the SIM card will be locked, which means that the card is installed correctly.
·       To remove the SIM card, push it inwards. Then the SIM card springs out automatically.
·       When reinstalling the 4G Smart Dongle, ensure that the buckle springs back in place.
1.     Open the Smart Dongle housing
Press the clips on the side to open the housing: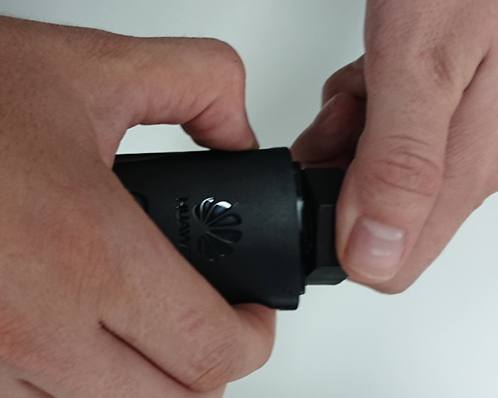 2.     Install the 4G SIM card
Insert 4G SIM into the holder and push until you hear a click: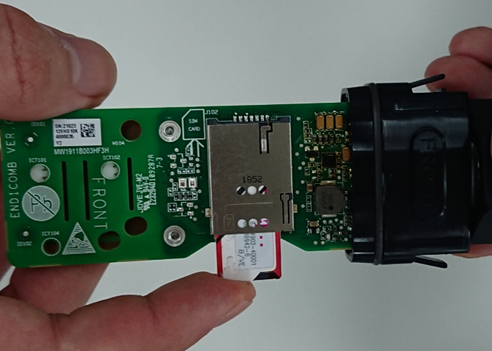 3.     Mount the housing in place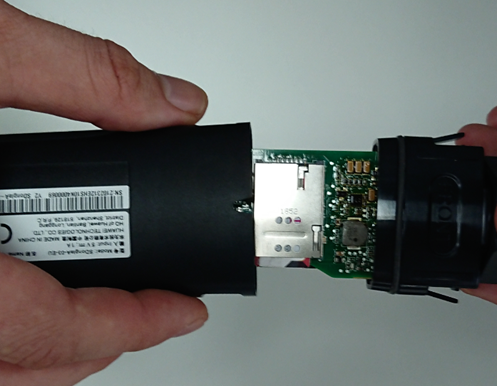 4.     Opens the USB port and installs the Smart Dongle