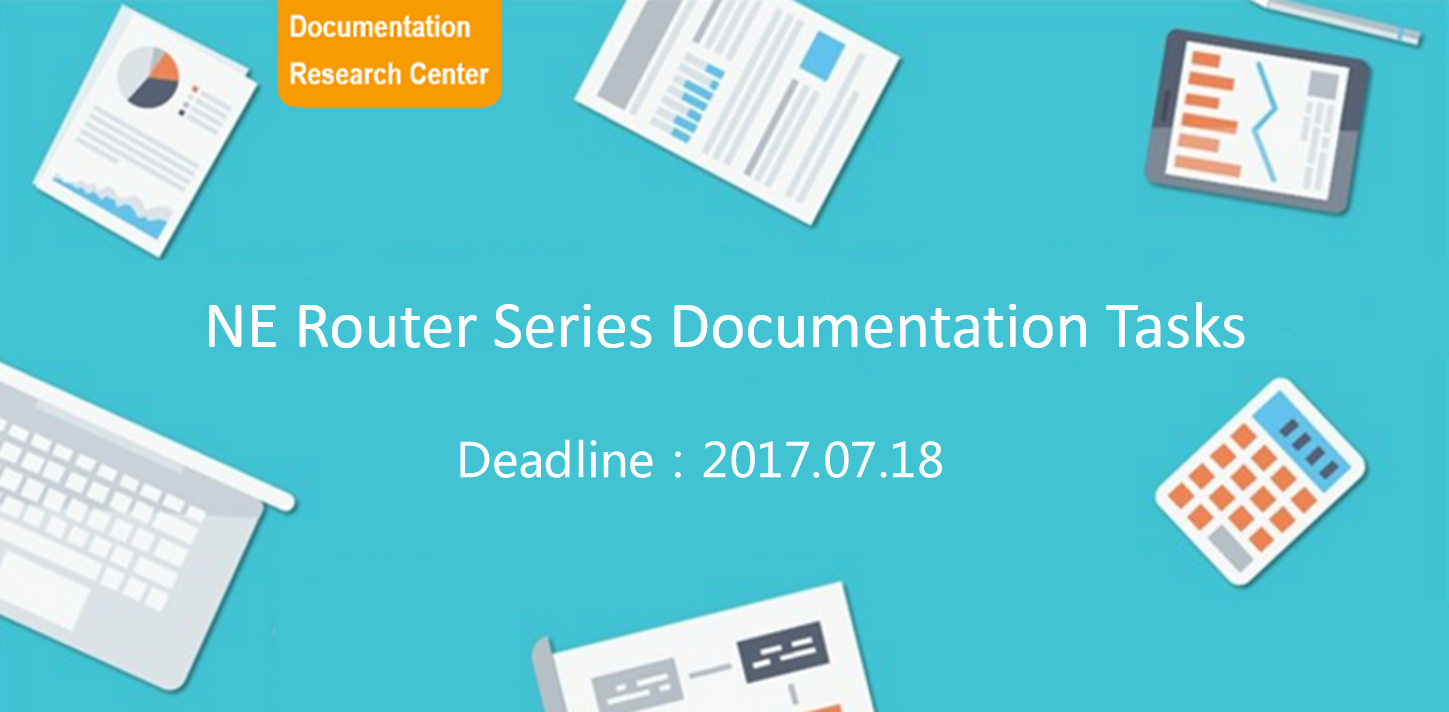 You can win points for completing the following tasks. You can use these points to redeem prizes. Click here for details.
Task 1:
Post helpful information and accompanying screenshots regarding the kind of NE series documentation that can help readers to quickly understand the products and solutions.
 Reward terms:
Providing a helpful post and accompanying screenshot earns 10 points per device, up to 30 points. Providing only a screenshot or a post without any screenshots earns 5 points.
Task 2:
Provide information and suggestions regarding the four major NE router documentation series (the four are the NE Quest, Cornerstone, Video, and At-a-Glance series; if these are unknown to you, search the community for more information), such as your understanding of the usage scenarios and audience of each product documentation, or suggestions for how they could be improved.
Example: Hardware system multimedia, vivid and clear, appropriate for beginners, can help beginners to quickly understand relevant hardware basics. My suggestion is for Huawei to provide more multimedia covering installation and commissioning.
 Reward terms:
Providing one piece of information and feedback regarding documentation from any of the four major documentation series earns 10 points. Providing two such pieces of feedback earns 20 points, and providing three earns 35 points. In addition to the previously outlined points, the value of the feedback will be determined by experts and may be awarded an additional 1–5 points.
Task 3:  
Recommend beginner's guides (not lengthy in-depth ones, but briefer, quicker ones) you have experience with using made by other companies. Post your recommendations here or email them to zhoupengcheng@huawei.com.
Reward terms:
Successful and constructive feedback earns 20 points.
本帖最后由 NE路由器 于 2017-07-18 11:03 编辑