Dear all!

This time, I will share with you a case that the SmartAX MA5633 device automatically restarts because user data is saturated.
Symptom:
The customer's SmartAX MA5633, which has just been purchased for one year restarts every day. The alarm is the communication is interrupted (device restarts). When the number of accessing users exceeds 100, the number of device restarts will increase, therefore, the restart times will increase as the number of access users increases.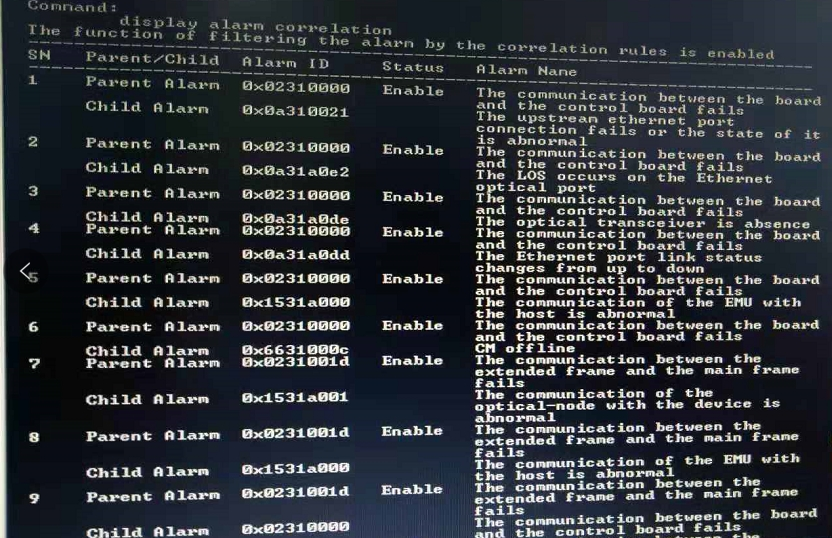 Handling process:
The customer feedbacks that the device will restart every day. After inspection, the customer uses the device to test and adds more than 1000 users to conduct online testing every day.
Root cause:
The MA5633 device supports 1024 user terminals at the same time. When the user is online, the MA5633 will record the MAC address of the user terminal. As the current network often resets the user terminal, and in order to obtain the history information of the reset user terminal, some MAC address records of the terminal will not be deleted. But there will be maximum capacity requirements. Now, because the customer is in the production test environment, the environment will have different MAC addresses online. When the MA5633 records that the CM's MAC address is saturated, the probability occurs. Because there is no user terminal repeatedly changing the MAC on the live network, there is no such problem.
Solution:

It is recommended to reset the MA5633 before testing it for a new batch of user terminal tests.
Command: huawei(config)#board reset frameID/1
That's all.
This is what I would do if I encounter this problem, you are welcome to share yours!