This section describes how to set the Q-U and P-U curve on the residential and commercial inverter SUN2000 (3-20KTL-M0) with FusionSolar APP.
1.     Connect to the inverter WiFi
Disable the data mobile from your phone and enable the WiFi. Choose the SUN2000-……SN from your WiFi list and connect it with the default password Changeme: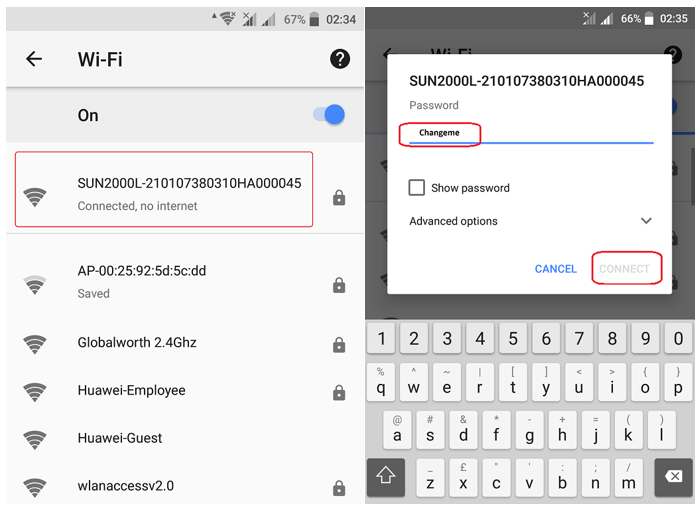 2.     Login to inverter with FusionSolar APP
Open FusionSolar APP on your phone and from the main page choose HelpàDevice commissioning.
Select the inverter from the list, if the inverter is not present, choose Connect and scan the inverter QR code or insert manually the SN of the inverter.
Login with the default password 00000a.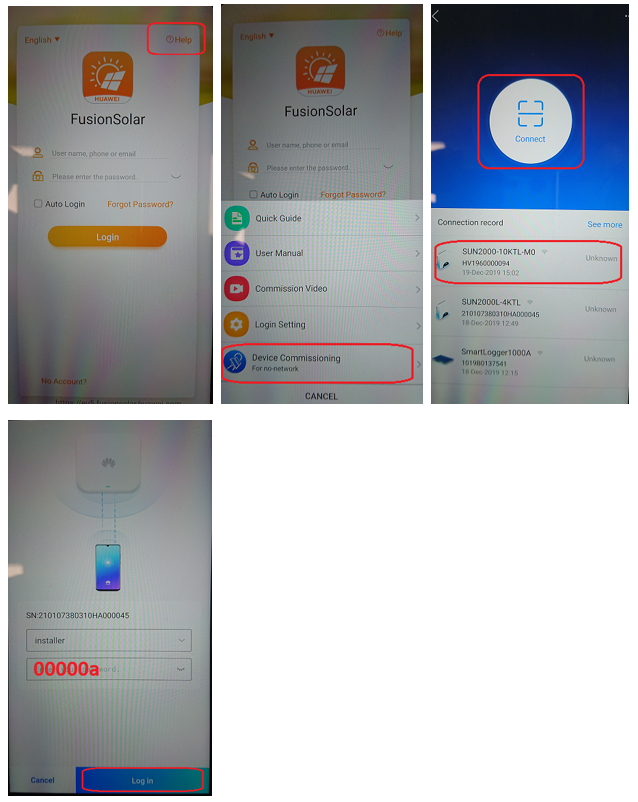 3.     Set the P-U curve
From the main page select Parameters configurationàExpertàFeature parametersàenable Voltage rise suppressionàselect Voltage rise suppression P-U curve: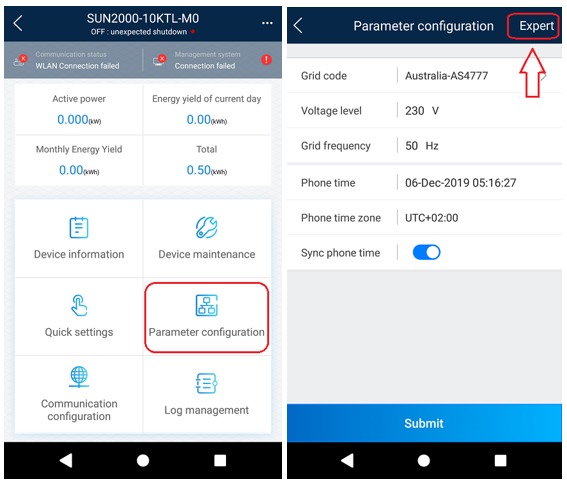 Set the Curve points to 4 and set the value U and P/Pn accordingly with the value provided by grid operator and Submit: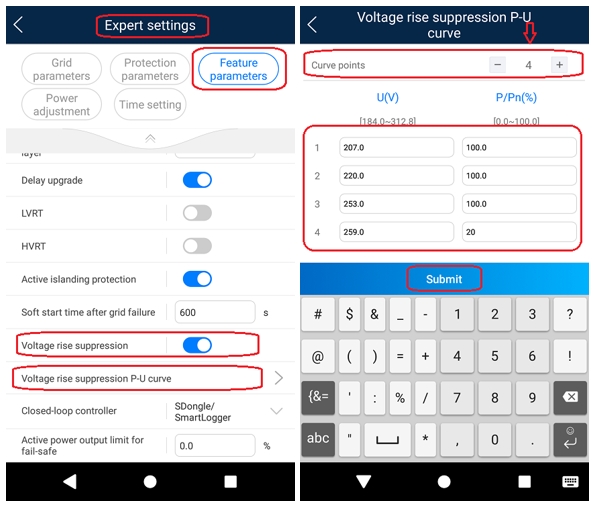 P-U for Australia region: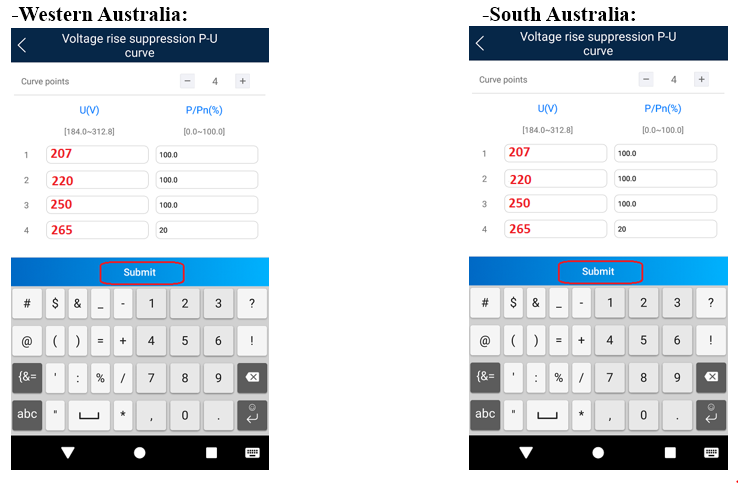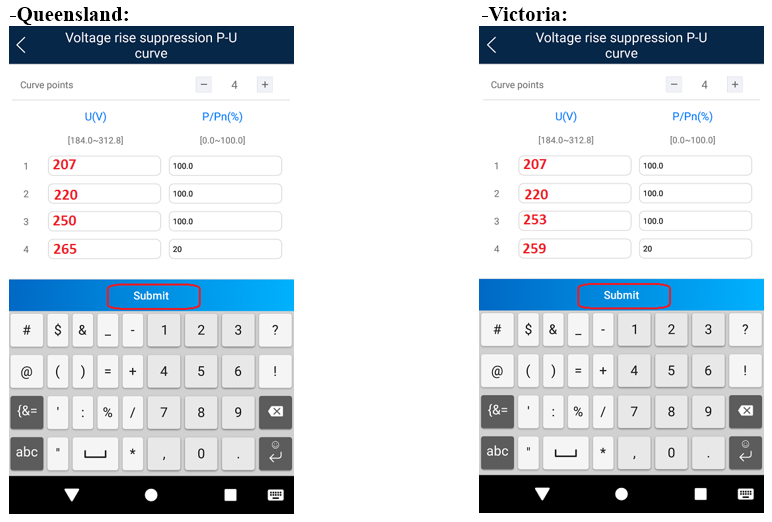 4.     Set the Q-U curve
From Expert settings menuàPower adjustment àselect Reactive power curve adjustmentàchoose Q-U characteristic curveàselect Q-U characteristic curveàset the Curve points to 4à set the value U/Un and Q/S accordingly with the value provided by grid operator and Submit: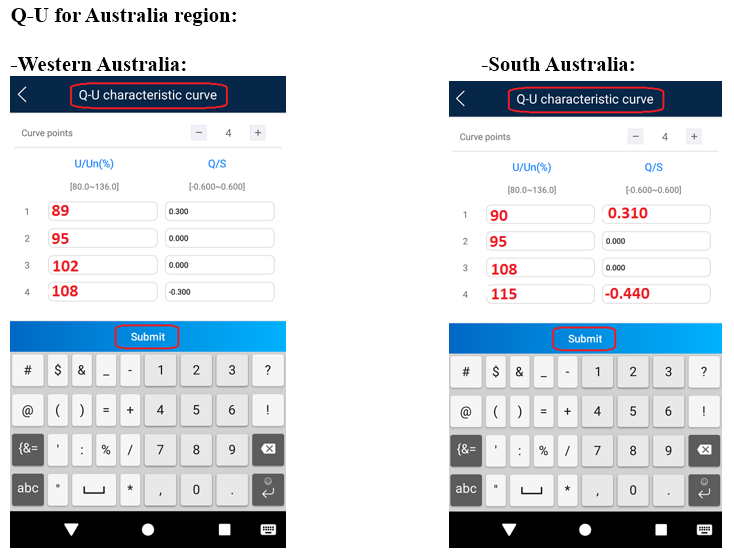 If you have problem on setting the P-U and Q-U curve, please contact service team at eu_inverter_support@huawei.com