Issue description :
Customer getting stp vlan disable issue in HUAWEI S6720-16X-LI-16S-AC.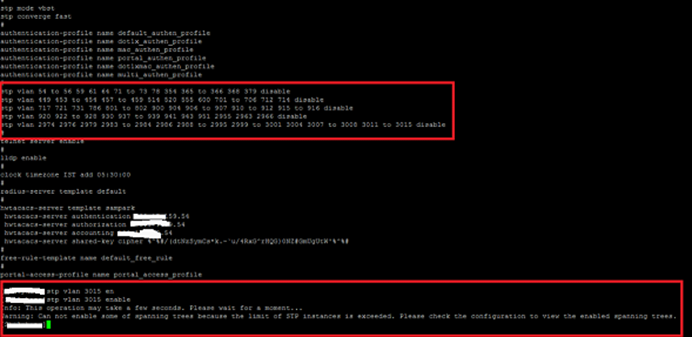 Root Cause :
The performance specification of this device for vbst S6720-16X-LI-16S-AC support 1000
The maximum 128 vlan current configuration has exceeded the limit. so if customer enable more vlan for vbst , device will generate that warning .
below is document statement:

This post was last edited by Skay at 2018-09-12 01:49.