Hello everyone,
Today I'm going to introduce you how to reset the console password.
[Issue]
Resetting the console password for S12700 in CSS mode, while having Firewall and ACU modules.
[Analysis]
Checked the documentation which is not very clear about the stacking situation.
[Solution]
1. Shutdown the second switch;
2. Remove the standby MPU of the first switch
3. Reboot the first switch to enter the boot menu;
4. Clear the console password from the boot menu.
In the BootLoad menu, select 6 to clear the password for console users.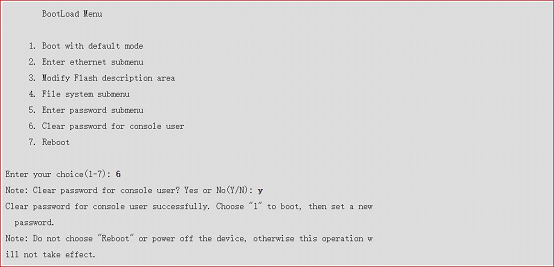 This is what I want to share with you today, thank you!