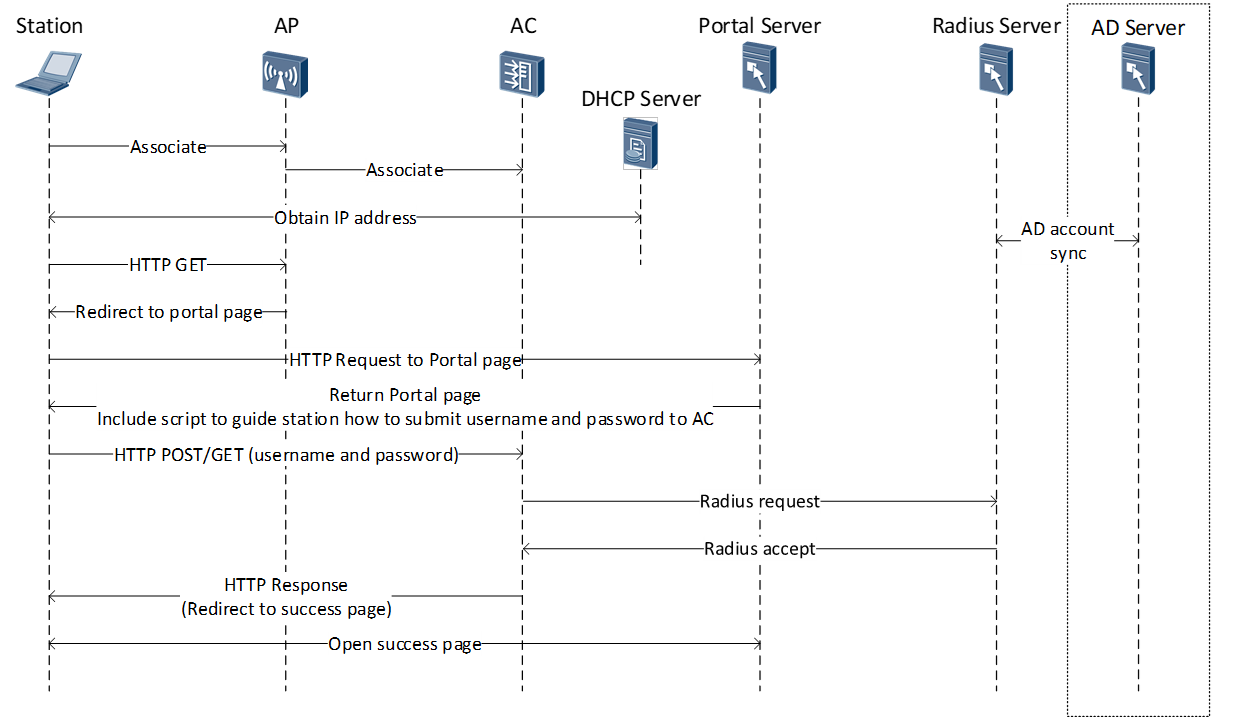 1. Wireless User Association, get address
2. The client initiates the authentication request through the HTTP/HTTPS protocol. When a HTTP/HTTPS message is connected to a device, the access device allows the HTTP/HTTPS message to access the portal server or a set of uncertified network resources, and the access device redirects it to the portal Server for HTTP/HTTPS messages that access other addresses. The Portal Server provides a Web page for the user to enter a user name and password for authentication, and notifies the client to send a post authentication request message to the access device.
3. The client sends the Post authentication request message encapsulated with a user name and password to the access device.
4. Interaction between the access device and the authentication server for authentication messages.
5. The access device sends the authentication answer message to the client.
This is what I want to talk about/share with you today, thank you!