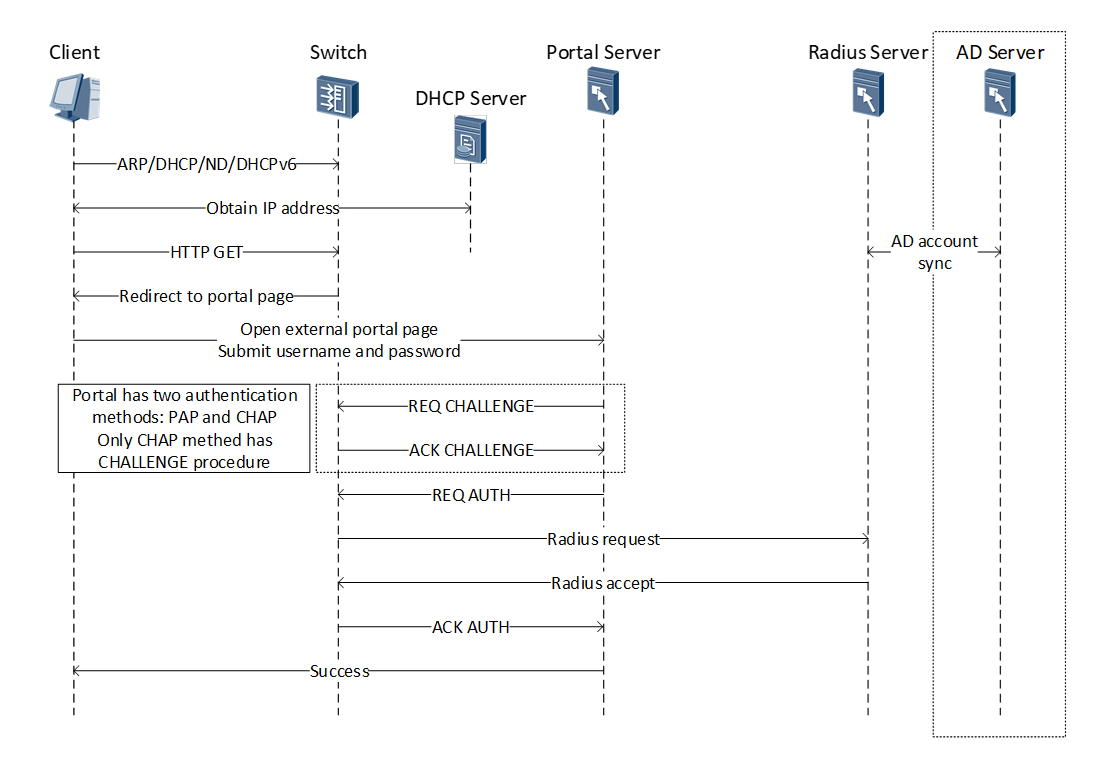 1. Establish a pre-connection between the client and the device before authentication.
2. The client initiates the authentication request through the HTTP protocol.
3.chap (Challenge Handshake authentication Protocol, Challenge Handshake Verification Protocol) authentication interaction between the portal server and the access device.
4.Portal server encapsulates the user name and password entered by the user into the authentication request message sent to the access device.
5. Interaction between the access device and the authentication server for authentication messages.
6. The access device sends the authentication answer message to the Portal server. 
7.Portal server sends authentication to the client through the message, informing the client that the authentication was successful.
8.Portal server sends a certification response confirmation to the access device