Activity time: 2019/7/23-2019/7/31
Activity participants: Only PDAC members
Background:
In recognition of the continuous efforts of PDAC members in improving documentation and enhancing our team spirit, we recently released the PDAC Exclusive Medal System V1.0 and will allocate corresponding medals based on what PDAC members really accomplished behind the scenes. But you know what? We also have two mystery medals for you to unlock to get your super status!
Medal Name
Candidates
Icon
PDAC Member
All PDAC members (past/present)
PDAC Frequent Contributor
1. Members who have participated in one PDAC event
2. Members who have participated in three PDAC events
3. Members who have participated in more than ten PDAC events
PDAC Contribution Award
Members whose yearly bonus points (in relation to overall performance) rank top ten in PDAC and who have made active and solid contributions to Huawei's documentation.
PDAC Top Event Contributor
Members who actively participated in PDAC monthly events (one person/month); previous awardees will not be entitled to another award.
(
PDAC Exclusive Medal System V1.0
)
The mystery medals are waiting to be activated.
You can get the following two medals only during this activity. You need to complete two tasks and get approval from the PDAC administrator to successfully activate them.
"Innovation Master" Medal
Task 1: Please share your opinions on the PDCA medal system in the comment section: Are you satisfied with the current medal system? What optimization can be made? What are the reasons?
"PDAC Talent Scout" Medal
Task 2: Please invite qualified colleagues (at least one) to join PDAC during the activity. Invitation method:
1. Click Invite others to add a PDAC application form and send the PDAC invitation letter to a colleague. You can download the applicaiton form below this post.
2. Follow up with the colleague to fill in the PDAC application form and submit it to the PDAC administrator for review.
How can I view my PDAC exclusive medals?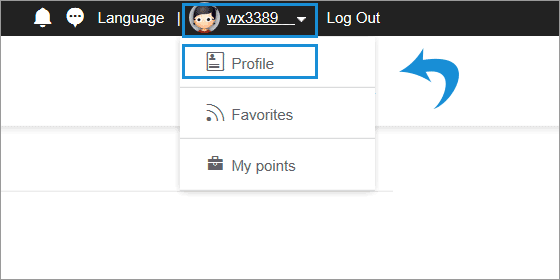 Activity rules
1. "Innovation Master" medal: Reply to the post in the comments section as required. If the comment is accepted, you get the medal!
2. "PDAC Talent Scout" medal: Have at least one colleague successfully join the PDAC team (the colleague should fill in the application form and get the approval from the administrator).
3. We will add your corresponding medals within 14 working days after the activity is over.
Activity rewards
| | |
| --- | --- |
| 1. Members who are participating in this PDAC activity for the first time will get the PDAC Frequent Contributor medal, which is activated automatically. | |
2. All participants will be rewarded 60 points, which will be added within 14 working days after the activity ends. You can go to "My Huawei / Feedback / Doc Points" to check your points and claim your gifts in the redemption period.
Copyright © 2019 Huawei Technologies Co., Ltd. All rights reserved