Do you want to easily find MIB information?




The MIB query and download tool makes it possible.




This tool allows you to easily obtain all MIB information.




You can use this tool to:




· Query the MIB tree and MIB objects by product and version.



·

Query MIB object details and implementation specifications.



·

Obtain and download MIB files.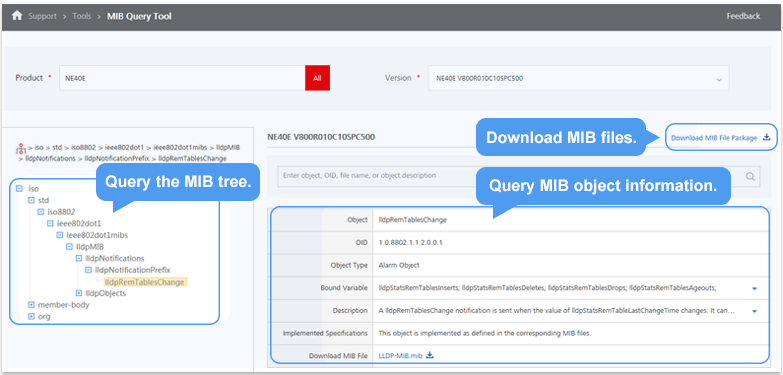 MIB Query and Download Tool Guide






To leave your feedback about this tool,

please click here.