Hello guys, in this post, I'm going to introduce the a BGP feature named additional paths to provide a way for multiple paths for the same prefix to be advertised.

As is known, only the best route would be advertised though there might be multi valid paths in the BGP routing table. This seems to be reasonable. But suppose the next hop of the specified advertised route turns to be unreachable for some reasons, then it would take a period for the router to detect the failure of the remote peer, and then remove the correponding route items, and advertise the withdraw packet to other BGP peers. In such a long period, the connection to the destination is failed indeed.
In IGP protocols, it would advertise multi pathes to its peers, but for BGP, only the best one would be advertised to its peers. To prevent such situation, BGP additional path is introduced.
Suppose the topology is as below,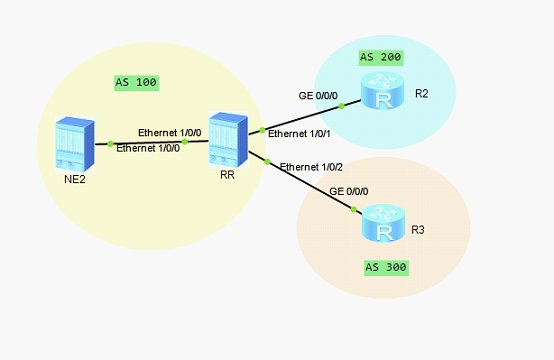 Import the same network 10.1.1.0/24 into BGP on both R2 and R2. Check the BGP rouing table on RR, it would be displayed as below:
Check the BGP routing table on RR client, the result displayed is as below:
As the result displayed, there is only one route in the RR client BGP routing table.
Enable the additional path on RR and RR client.
On RR:
On RR client:
Check the BGP routing table on RR client, the result displays as below: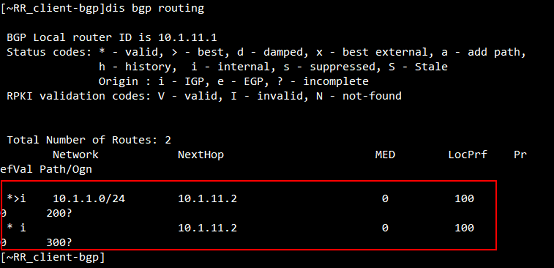 From the result we could know that number of BGP routes increased to two.
That's all for this post, hope it could help you. I attached the corresponding lab, if you want to try it yourself, you can download it.
If you have any further questions, please comment it below, we'll help you to resolve it.