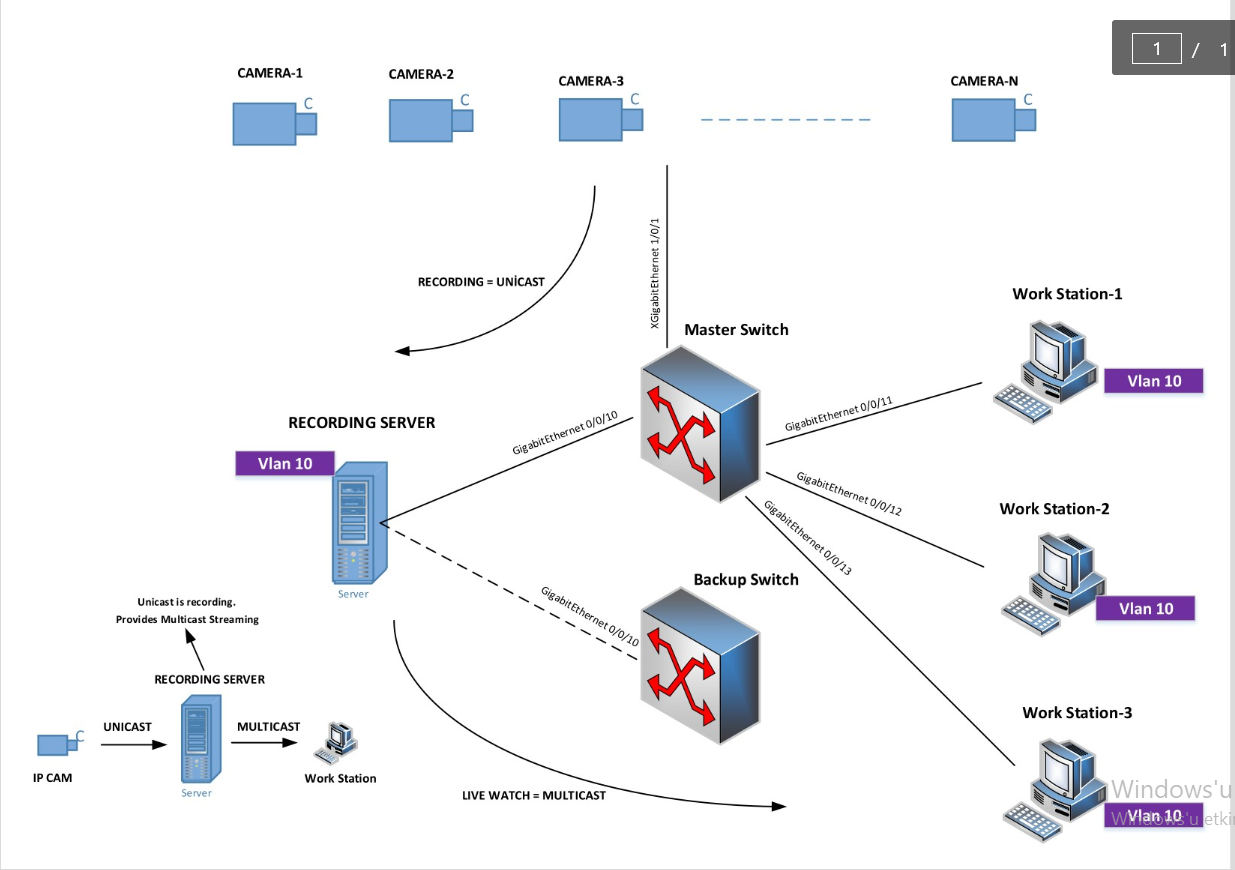 Hi friends,

Friends now have 2 layers 3 huawei switch in my hand.(S 9306 ) One of them works as a master and the other as a backup.
The system works in multicast architecture. In this system, multicast streams are made by servers. Servers with PCs are in vlan 10.
My biggest problem here is that the multicast video stream comes too late compared to unicast. So first unicast as the image comes to start recording and then the multicast broadcast stream comes live.I want two broadcast streams to come here at the same time.
(Meanwhile, recording is being done with unicast, live viewing is being done with multicast.)
Master Switch :
system-view
****
igmp-snooping enable
****
vlan10
igmp snooping enable
****
interface vlanif 10
ip address 192.168.10.2 255.255.255.0
 vrrp vrid 1 virtual-ip 192.168.10.1
 vrrp vrid 1 priority 254
 vrrp vrid 1 preempt-mode timer delay 20
 igmp enable
Backup Switch :
system-view
****
igmp-snooping enable
****
vlan10
igmp snooping enable
****
interface vlanif 10
ip address 192.168.10.3 255.255.255.0
 vrrp vrid 1 virtual-ip 192.168.10.1
 vrrp vrid 1 priority 150
 igmp enable