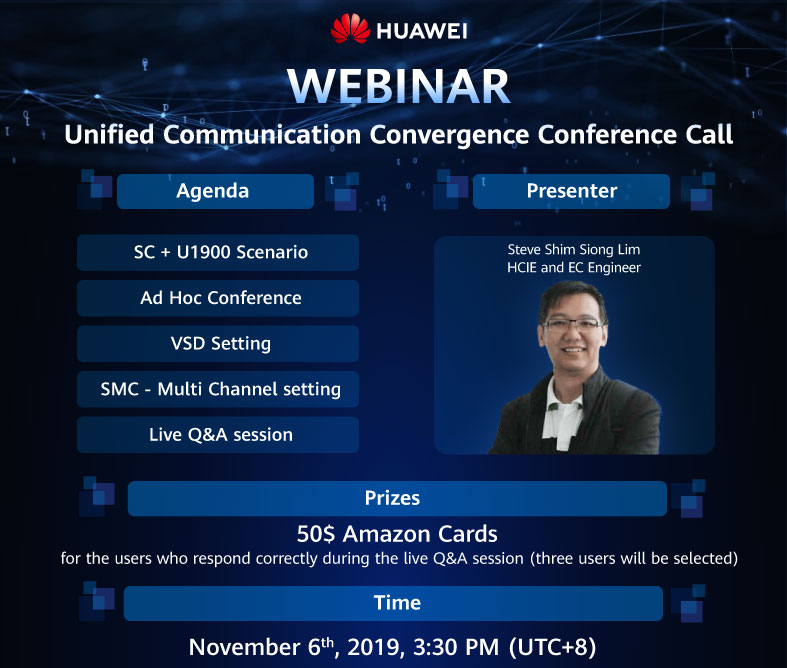 Question & Answer
1.)What is the New evolution software to replace VSD ( Visual Schedule Desktop )in future?
A. Visual Dispatch Software ( VDS )
B. Visual Dispatch GPS ( VDG )
C. Visual Dispatch Console ( VDC )
D. Visual  Dispatch Fusion ( VDF )
Answer: C
Document Link :
https://support.huawei.com/enterprise/en/doc/EDOC1100103896
2.) Which is correct description for below scenario:
A. VSD is supporting H.323 and SIP protocol in scheduling a conference call.
B. VSD only support SIP Protocol
C. Admin account from VCN is only valid for 90 days.
D. Participant can exit the meeting or end the conference call without log into SMC2.0 Web Page.
Answer : B & C 3.) When user found below message " Multi – Channel resources insufficient " , the way to solve the issue is:
A. Change the "Continuous Presence Mode" to 2 or more panel
B. Change the "Multi – Channel" from Auto to 2 or more
C. Change the "Video Conference type to Full Switching Conference
D. Change the "Video sources to Lock" from 0 to 1 or more
Answer : B 

Multi Channel Resources is 1 by default when the Option is Auto . If more than one participant from Upper Level MCU wish to view Lower MCU participant, it need to be configure more.  If 3 Participant from Upper Layer then Configure 3.  ( Max : 32 ) 
Refer to Case Study: