This post is about the HyperReplication principles.
When you use Huawei storage devices, you may find that Huawei storage has many features. Let's talk about the features of HyperReplication. The HyperReplication feature is developed by Huawei to implement remote replication. 
The HyperReplication feature enables fast recovery after a service device fails due to a failure of a storage device or a disaster occurrence. The business data of the primary site can be quickly taken over and recovered from the current site.
At this time, do you want to know what the characteristics of HyperReplication are?
Through the HyperReplication feature map, we can clearly understand the principle characteristics of the HyperReplication process.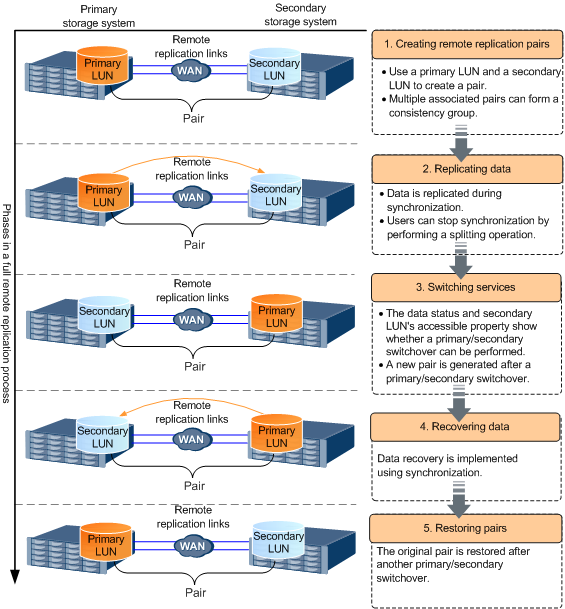 Introduction to the various components of the HyperReplicationt feature principle:
l   A remote replication relationship is created. The pair is data replication relationship between the primary and secondary LUN data replication relationship. In remote replication, the primary LUN is used to establish a Pair relationship with the secondary LUN.
l  The data is copied from the primary LUN to the secondary LUN through the synchronous operation. The principle of data being written to the secondary LUN is different due to different remote replication modes. The following two methods are used.
The schematic of the written I/O for synchronous remote replication is as follows: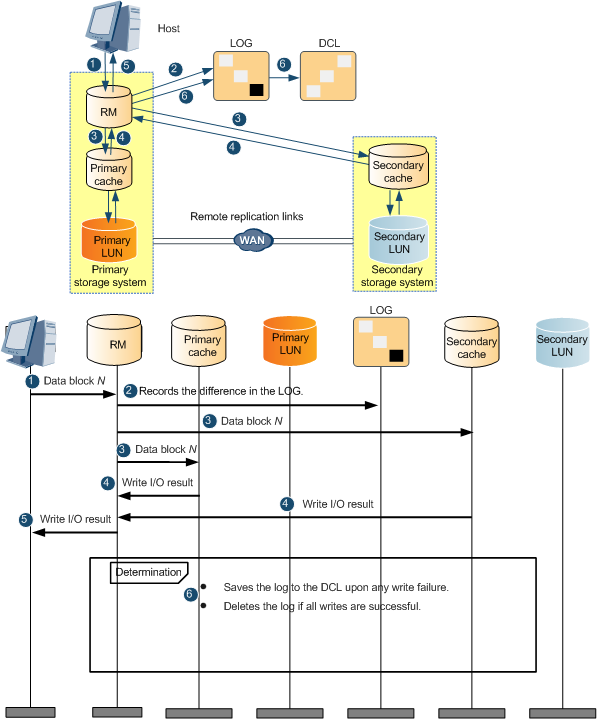 The schematic of written I/O for asynchronous remote replication is as follows: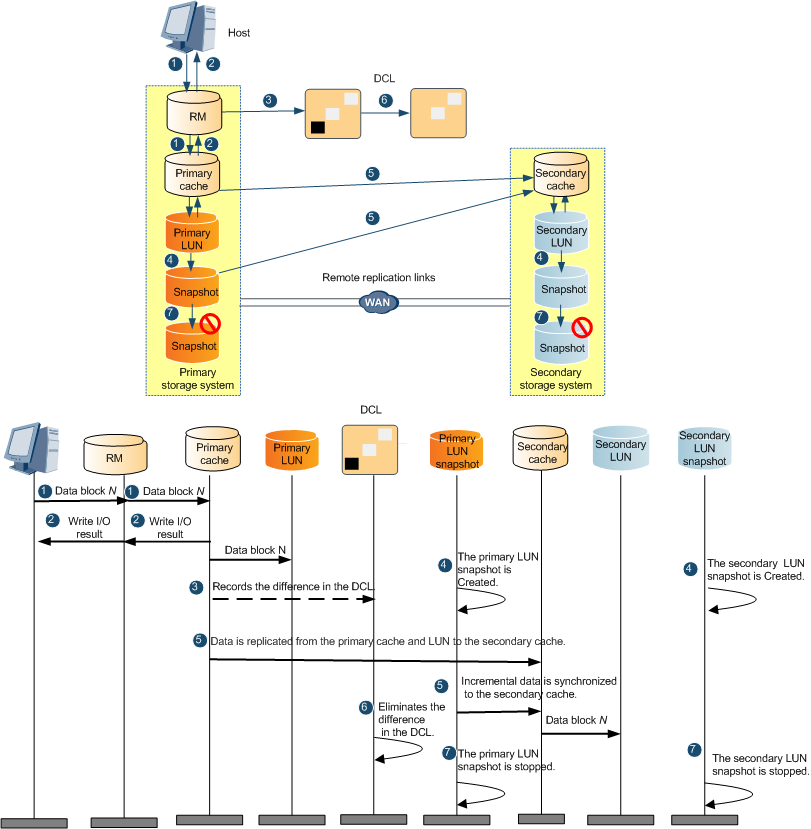 l  Business switching, when the main site suffers disaster, Quickly will quickly take over the business through remote replication, and switch to the secondary site to ensure the normal business.
Schematic diagram of Service Switchover:
l  Data recovery, aAfter the primary site fails, takes over the service from the temporary site, and waits for the primary site to recover, and then switches the service.
Schematic diagram of Data Recovery: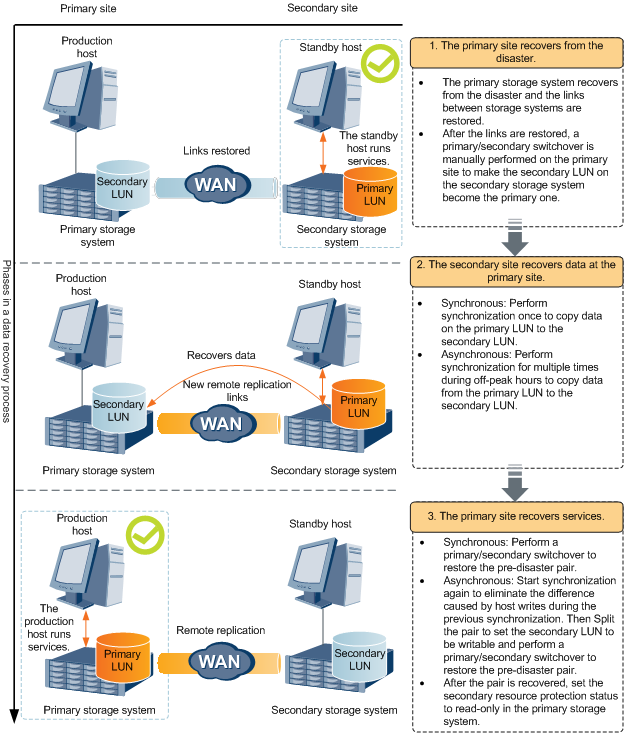 l  The consistency group. In the service class, the data of the database is stored in different LUNs. The data is added to the same consistency group through the Pair feature to implement data consistency.

Diagram for The consistency group:
Through the introduction of the principle of HyperReplication, I hope everyone can understand the principle of HyperReplication, thank you for browsing, welcome to actively discuss.
Good luck to all of you!