Issue Description :
We have deployed Huawei 5700s switches in our network  
Issue is with one switch, we are not able to login device via ssh for tacacs authentication in one switch 
Serial number : V200R007C00SPC500
 Model : S5700 
Version : 5.160 
Request you to please help on deploying the switch
Alarm Information:
Handling Process:
1. Check configuration .
2. debugging aaa all .
3. debugging hwtacacs all .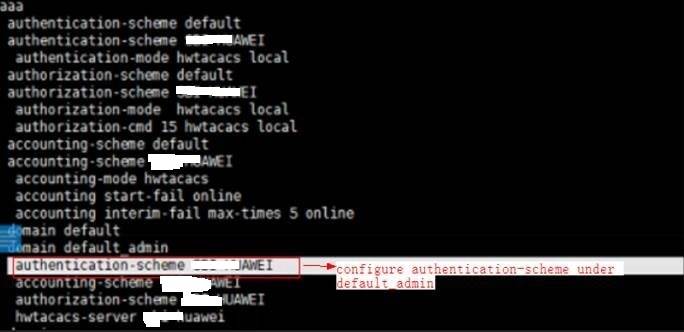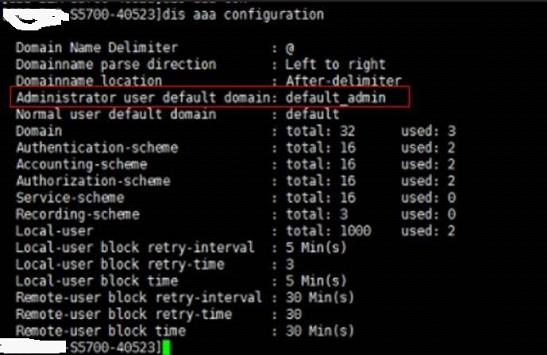 Root Cause:
Customer miss configuraiton on default_admin and set wrong domain as administrator .
Solution:
1. Configure authentication-scheme SBI-HUAWEI under default_admin
2. Change default_admin as Administrator user default domain .
Suggestions:
Usually we suggest default_admin as Administrator domain .
This post was last edited by Skay at 2018-09-12 01:56.