Hi, everyone! Today I'm going to introduce you a case about VM cross storage migration fails.

 [Version]: All FusionSphere
 [Problem]: Failed to Disassociate a Data Store from a Host, and a Message Is Displayed Indicating that the Data Store Is in Use
 [Analysis]:
1. Many processes in the D state on the host are stuck on adl_lock/adl_unlock (the function for locking and unlocking disk locks). Therefore, it is suspected that the HP 3PAR storage device cannot process the CAW command correctly.
The current_test_caw command is used to test the CAW command. The test is passed. Verify that the CAW command can be processed.
2. Analyze the card lock stack. It is found that some kworker cards are locked in the adl_do_caw_cmd->cdb_exec function. This function simply encapsulates CAW commands and delivers them to the storage.
3. The log shows that the command times out and returns error -5. After the lock and unlock command fails, the system retries. If the command still fails, the system stops responding to the lock operation.
4. According to the analysis of one LUN, I/Os cannot be returned when the dd command is directly delivered to lock block 1801 (sector 18505) until timeout.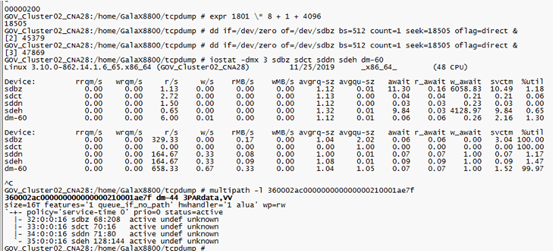 5. Therefore, the fault is not caused by the host. When the original dd command is used to write data to the storage device, the I/O times out. The fault is caused by the storage device or link.
6. In addition, some LUNs and hosts have write exceptions. Read I/Os using the dd command are intermittently abnormal.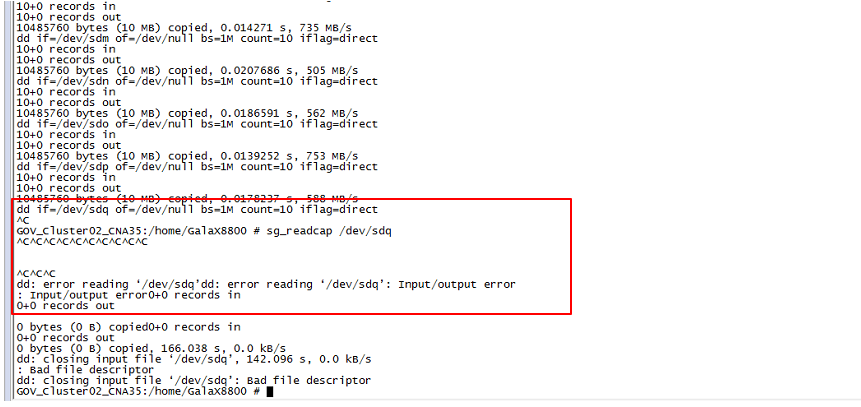 7.Search the compatibility. It is found that the 3PAR 7200 storage is compatible.
8. Upgrade the storage device version to the same as that of the 7200.
Any further questions, let us know!