Hello, Guys!

Today, I'd like to share with you some important features of storage.
Inline Deduplication and Compression
Hope this post can help you to understand it.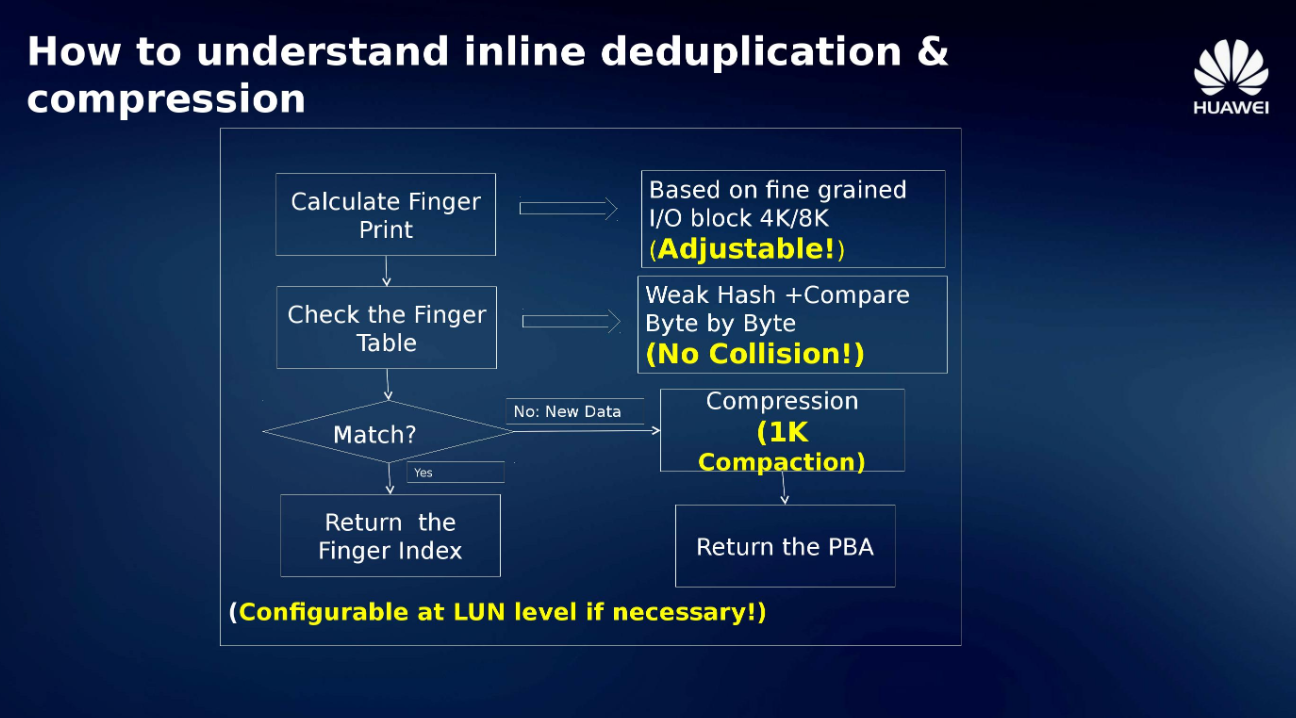 Dorado V3 uses inline deduplication & compression to achieve data reduction. It means that, compared with post deduplication & compression, there is no need to allocate extra space on the disk and the number of disk writes is reduced so that the lifespan of SSDs will be prolonged. Although every vender can promise 5 years SSD warranty, the inline mechanism can keep stable reliability by reducing the risk of SSD failure. Besides, inline deduplication improves performance due to repeated data hits in the cache.
Duplication of Dorado V3 is global, so repeated data from different LUNs or different controllers will be only saved once. It is able to configure fewer disks to achieve the same useable capacity.
Duduplication uses the weak hash algorithm named xxhash and byte-by-byte comparison. It is absolutely secure and no possibility of data conflict different from using the only strong hash. The compression used the LZ4 algorithm optimized by Huawei itself to achieve a higher compression rate while ens.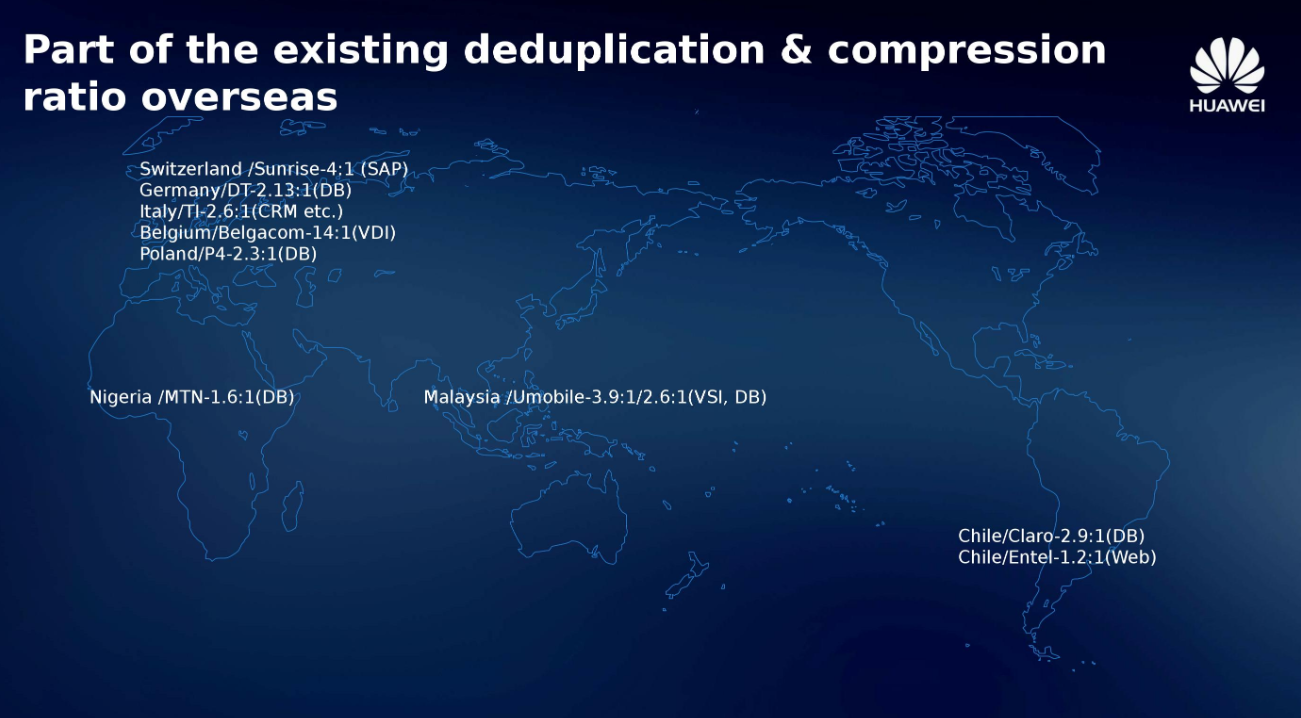 Dorado V3 has been delivered to many telecom customers. With the agreement of them, we obtained some materials about the deduplication and compression ratio. DB business which has fewer deduplication can have a data reduction ratio by about 1.6~2.6:1. For VDI, Dorado V3 can achieve 14:1.
That's all for today. I hope it will be helpful to all of you! 
If you have any other comments or want to know more, please leave a message below to let me know.