First, we need to know that Simple Network Management Protocol (SNMP) is a popular protocol for network management. It is used for collecting information from, and configuring, network devices, such as servers, printers, hubs, switches, and routers on an Internet Protocol (IP) network.
Before to configure SNMP, we need to make sure that we have a network management system (NMS), basically, is an application or set of applications that lets network administrators manage a network's independent components inside a bigger network management framework. NMS may be used to monitor both software and hardware components in a network.
Here we have a little example of SNMP.

We need to make sure that from Switch, we are able to ping our NMS and check the settings of NMS, in this case we are going to use community name, so verify on NMS that community is correctly written.
Note: Community name should be the same name on NMS settings and Switch settings.
Below you will find the format to configure community names:
Here is an example about how to configure it in a Huawei Switch.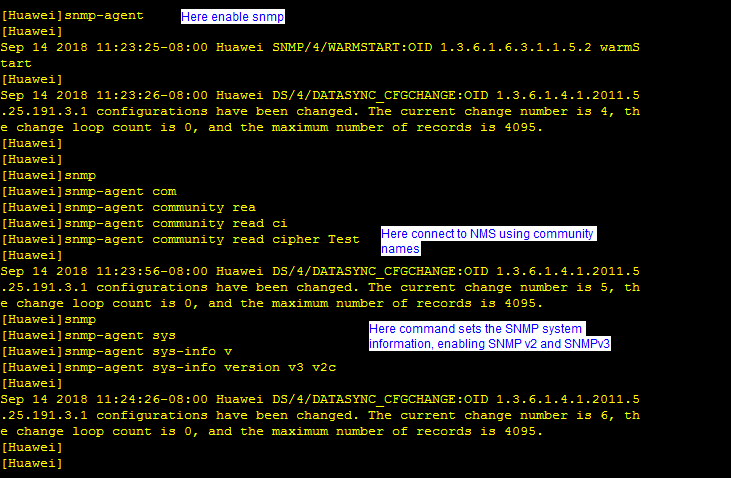 Thanks