Few days ago, one guy asked me could the ACL filter the specifc addresses, such as 10.1.1.1, 10.1.1.3, 10.1.1.5. As many of us would create three rules to match these three IPs, but actually, we could do that task with one rule.
In this post, we are gonna to introduce the special filter methods with ACL.
First of all, let's take a look at the structure of the rule
As we know, it is the wildcard of source field which decides the part of source IP address to be matched, 0 in the wildcard of source indicates the corresponding bit in the source IP should match, while 1 indicates the corresponding bit might not match.
Commonly, we create the rules with wildcard structure as 0.0.0.255, but actually, we can modify the wildcard to match some special requests.
For example, if we want to pick out the IP address ended with odd number, such as 10.1.1.1, 10.1.1.3, 10.1.1.5……, 10.1.1.2n+1, we can set wildcard as 0.0.0.254.
How does it work? Let's take a look at the analyzation below:
As the picture above displayed, when the wildcard is 0.0.0.254, the first seven bits of the last eight bits may not match, and the last bit should match. In this situation, the last number of the source IP address will be the odd number.
Let's do an example, the topology is as below: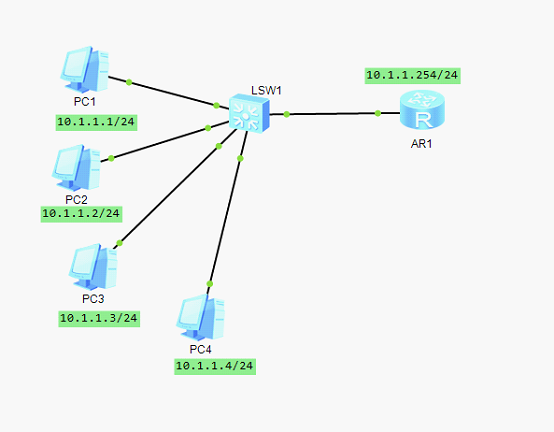 when we want to allow PC2 and PC4 can access the router while PC1 and PC3 not. The ACL should be as below:

the test result verified our idea.
PC4: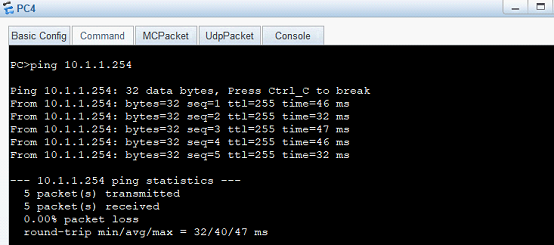 PC3:
On the other hand, if the PC1 and PC3 are allowed while PC2 and PC4 not, the ACL should be modified as below:

And the result is just as we predicted.
PC4:
PC3: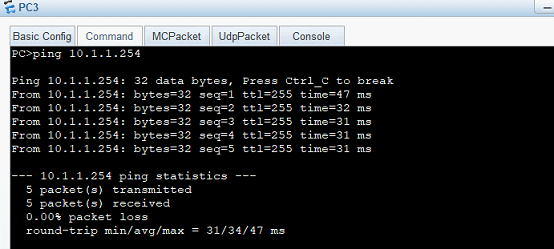 Actually, more rules could be created to match other special requests. We talked about only in two scenarios, if you guys have any interesting ideas, please feel free to share it out.
That's all for this post. Hope you like it, if you have other comments, feel free to post it out. And you can find more on our support website (click HERE) and knowledge base (click HERE).