A: For details about how to replace parts of Huawei NE routers, see the corresponding guide videos in Online Courses. 
Step 1: Log in to the enterprise technical support website: http://support.huawei.com/enterprise. 
Step 2: Click Online Courses.
Step 3: Click NE Routers.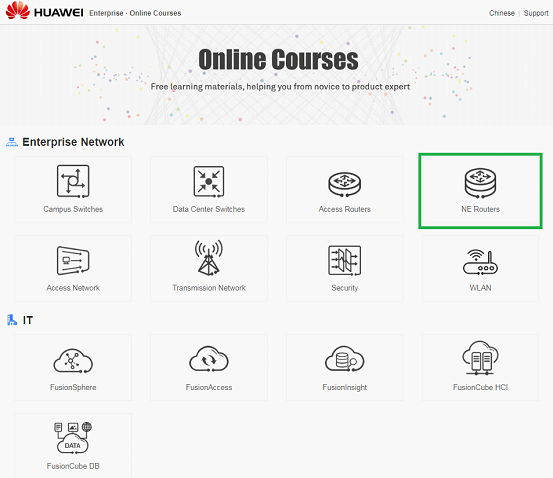 Step 4: Click Hardware installation and maintenance to find the replacement guide videos for each type of parts.