The Huawei Enterprise Community promotes excellence and outstanding professionals. Today we continue our #HCIExcellence series with Mohammed Osamah, HCIE - Routing & Switching from Iraq.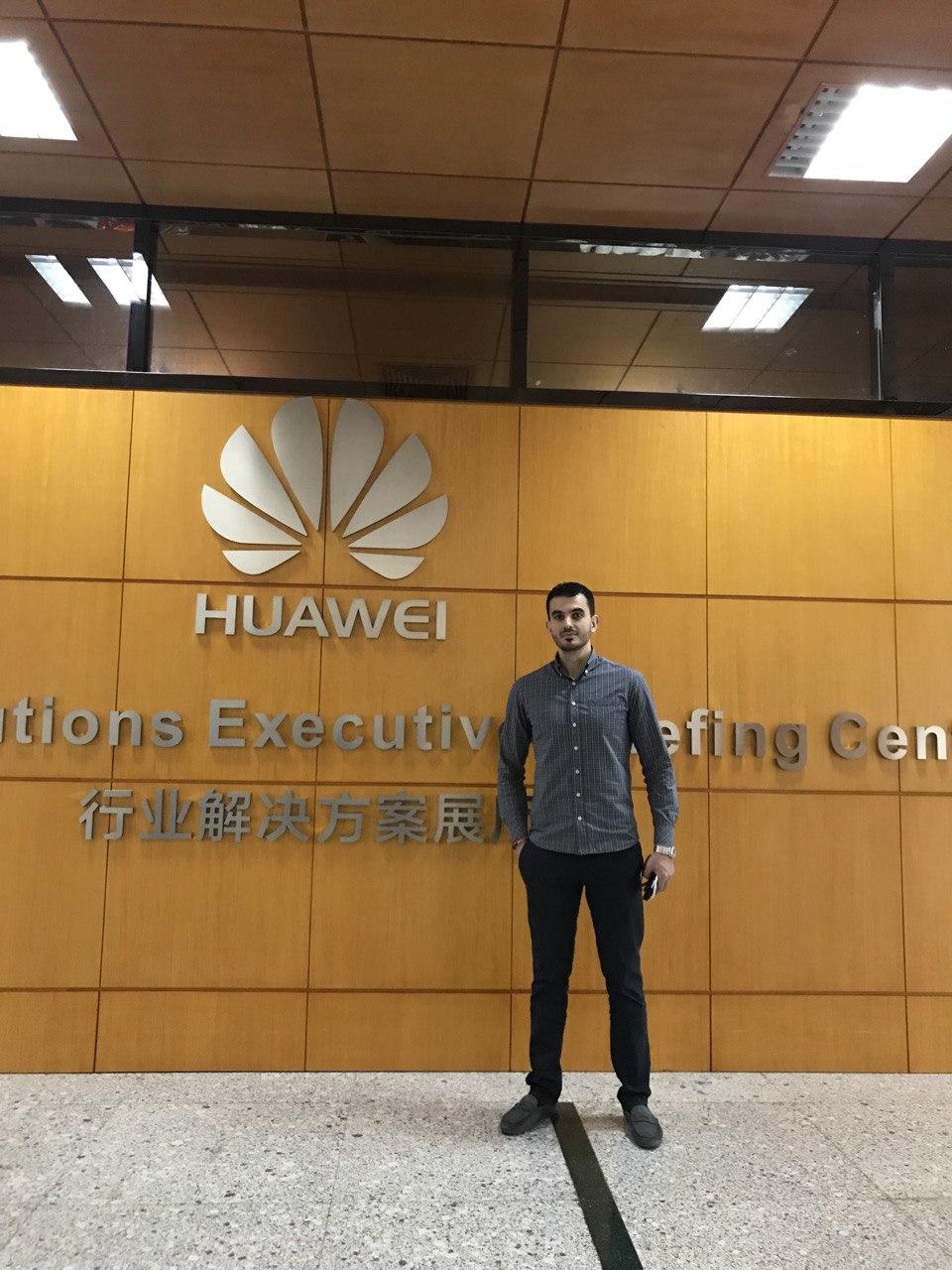 1.    First of all, can you please share a bit about your professional background?

Senior Network engineer with a demonstrated history of working in the information technology and services industry 6+ Years in IP industry, Plan and Implement Projects in IPCore - IPRAN and Metro Ethernet networks (access networks).Joined Huawei in 2014 Played The Role of Technical Director in Several Projects in Iraq Support Preparing HR Cost, Output The Risk Analysis Report and Mitigation, Skilled in Huawei Wireless, Routing, IT Infrastructure Management, Wireless Networking, and Switching. Strong post-sales professional, Installation, configuration and troubleshooting of different networking protocols.
Worked with Carrier and Enterprise IP-Core Networks of Huawei Iraq.
2.    Why did you choose a technical career?
Technical things have been really challenging to be solved. Dealing with most technology and you know how is the internet and behind the scene of information technology mechanism work.  
3.    What do you enjoy the most about your job?
Being always catching the newest technology and facing new scenario, technical issues, learning new technology, deployment of new project totally different than previous one. It's not gonna be routine task.
4.    When did you decide that it's important to have the HCIE Certification and what was your motivation?
My motivation was to get highest level of this field and to be one of the best on this industry , so I decided to get this certificate and started studying from mid of 2018, I found the curriculum of HCIE widely covers most technology and people who get this expert certificate are very rare.
5.    How did you prepare for the exams?
I studied HCIE R&S materials which is shared officially by Huawei website and videos and making a lot of labs on eNSP simulator, doing Demo labs and know what is kind of question.
6.    What was the most challenging part in your opinion?
Most challenging part is divided in two things, first is the interview exam of last step of the journey, BTW I failed 2 timed until I passed it, 2 experts asking you tricky question for 1 hour, second is the time management to take it to study for these three exams with full busy schedule with Huawei projects.
7.    Do you feel like this certification has helped you in your career so far? If yes, how?
Sure, it has helped me to know a lots of technology and extend my mentality and be more confident with your technical ability and get satisfactions of customer and easily find a new job.
8.    What professional certifications do you have so far?
HCIE R&S #10451
HCIP R&S
9.    Do you plan to obtain more professional certifications in the future?
Yes I plan to het HCIP carrier in June and many certificates in the future.
10. Can you share with us a moment or a project when you achieved something you are really proud of?
I achieved many project as carrier and Enterprise projects which is delivered successfully:
1-    Karbala and Najaf Metro MPLS project.
2-    Hilla safe city project.
3-    Halfaya phase 3 project.
I would say the project that I am really proud to deliver is Karbala and najaf metro MPLS project. I got many experience and learned how to deal with difficulties during projects and faced a lot of technical issues during migration from Juniper to Huawei product.
11. Can you please share your advice for the students and professionals who are interested in taking the HCIE certification exam?
My advice is to focus on technology principle, how it is working, why and what is the value of this technology of HCIE curriculum and your goal should be to get the certificate and understand it very well. HCIE will change your mentality and how you are dealing with problems and put you in higher step of this field.
If you also have a great story to share, we would love to know it! We want to meet Huawei Certified ICT Experts from all around the world, learn and share their success stories. Still learning for your Certification exam? Our Community is always here to help you, share knowledge and answer your questions!