In this week's #HCIExcellence interview we present you Daniel Lima, Network Product Manager and HCIE Routing & Switching from Brazil: "The plan of study must be continuous using all types of documentation and tools available in Huawei's content that is very good and helpful." Never stop learning and never stop achieving excellence!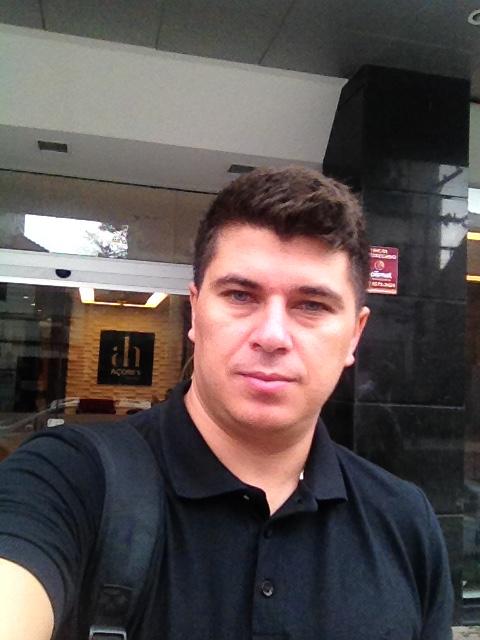 1.    First of all, can you please share a bit about your professional background?

I am a Network Product Manager, Graduated in Networks, Graduated MBA in Technological Entrepreneurship with an emphasis on IT. Graduated in Business Management. I have been working in the Network Area since 2005. I already worked in different companies always with Network and Security and currently I am working as a Network and Security Sales Engineer.
2. Why did you choose a technical career?
This is an important question, someday I was listening to a radio and I listened to an advertisement about a Telecom and Network Course. After this, I began to study and liked it so much and I began in this fantastic world.
3.    What do you enjoy the most about your job?
For many years I worked in operations and maintenance technological areas and was good, but for five years I have been working in a Sales Area as Sales Engineer and it is very good because I am always learning and have contact with our customers and partners.
4.    Did you face any difficulties during your career path so far?
Obviously, every career has difficulties and IT has many difficulties, but it is necessary to overcome our mistakes and try to find and resolve these obstacles to grow and become more professional.
5.    When did you decide that it's important to have the HCIE Certification and what was your motivation?
First of all, HCIE certification is very important and recognized. I work in Huawei's Partner and Reseller company and we need to show and  prove to our customers that we have experience and there are some processes where the certification is necessary. HCIE is the best way to show that we have knowledge and experience.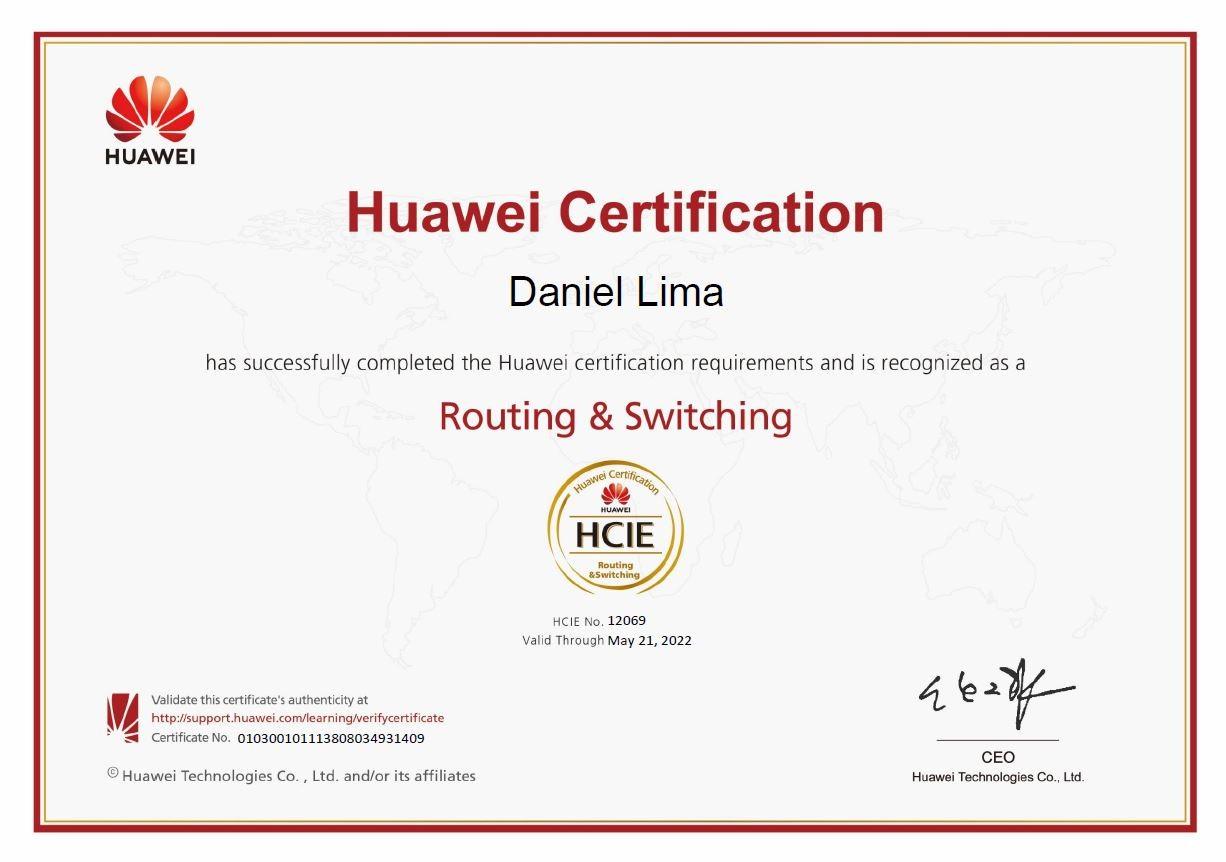 6.    How did you prepare for the exams?
I did a HCIE training promoted by Huawei at a teaching center and reinforced my studies for 2 ½ months for the written exam. For the Laboratory, through eNSP I practiced a lot and simulated various scenarios and configuration possibilities, so when I went to Huawei to do the LAB, I was very confident and everything went very well. For the interview I made new reviews for a month and scheduled the date to do it at the Huawei office, however due to the pandemic it was necessary to cancel it and I waited for a few months until the authorization to conduct the interview remotely. After the interview was scheduled, I went back to reinforcing my studies for about twenty days which, due to work, I had to study after working hours, spending several hours at night and early in the morning. On the day of the interview I was a little nervous at first but then I concentrated and managed to answer and explain in a way that the interviewers will understand my explanations, but it was not easy, but with concentration and much study it's possible.

7.    What was the most challenging part in your opinion?
Even considering that we went through the written test and laboratory phases that are very complex and difficult and having done the studies and reviews preparing for the interview, continuing the study. The interview is more intimidating because there is a lot of tension and concern about how the questions will be and whether we will be prepared.
8.    Do you feel like this certification has helped you in your career so far? If yes, how?
It will certainly help because I got a lot of knowledge and it will help in the activities that I carry out in addition to helping in the sales processes that are necessary proof of knowledge and skills.
9.    What professional certifications do you have so far?
 Follows my Certifications: Huawei: HCIE-R&S, HCPA-IP - ITILv3 - COBIT - VMware: NSX VCP6-NV, VCP, VTSP - Splunk: Certified Admin, Certified Architect, Cisco: CCDA, CCNA, CCNP (S) - SonicWall: CSSA - Arbor: APS Technical Specialist - Brocade: BPIPA, Dell: Network DNDNS-200, Trend Micro: Deep Security, Tipping Point - Aerohive: ACWA - Yellow      Belt – BPMN. 
10.    Can you share with us a moment or a project when you achieved something you are really proud of?
Yes, last year we gained a good network project and we sold a good quantity of different types of equipment, like Campus and Data Center Switches, we design the topology and network architecture, we implemented, configured, tested, stayed on-site on duty after the conclusion of the implementation. We managed all parts of the project and the final we repass all parts of the project complete documentation and knowledge repass.
11.    Can you please share your advice for the students and professionals who are interested in taking the HCIE certification exam?
As we know, HCIE certification is very hard, but not impossible, but a lot of dedication and focus are necessary. The plan of study must be continuous using all types of documentation and tools available in Huawei's content that is very good and helpful. Practice and study during all possible time that you have.  
If you also have a great story to share, we would love to know it! We want to meet Huawei   Certified ICT Experts from all around the world, learn and share their success stories. Still learning for your Certification exam? Our Community is always here to help you, share knowledge and answer your questions!