Many people continue to think of the Internet in terms of the World Wide Web. But they are not synonymous. The Internet is generally defined as a global network connecting millions of computers. More than 190 countries are linked into exchanges of data, news and opinions.
In fact, one of the main benefits of the Internet is its decentralized nature, which ensures no single government or private entity owns, controls or governs it. Instead, millions of computers globally connect together in a massive network of networks, a networking infrastructure if you will.
Each Internet computer, called a host, operates independently from one another. Operators can choose which Internet services to use and which local services to make available to the global community. Remarkably, this anarchy by design works exceedingly well. There are a variety of ways to access the Internet. Most online services offer access to some Internet services. It is also possible to gain access through a commercial Internet Service Provider (ISP).
As more and more devices started connecting into the global network, there was an evolution into the way information started being stored and exchanged.
ADAPTIVE HUAWEI ENTERPRISE SOLUTIONS

The introduction of intelligence in the form of Huawei's Intent-Driven Network for CloudFabric Cloud Data Center Networking Solution is already handling some of the largest data center workload. The real point of difference for Huawei's Enterprise Intent-Driven Networks is its ability to monitor, identify, and respond to changing network conditions in real time.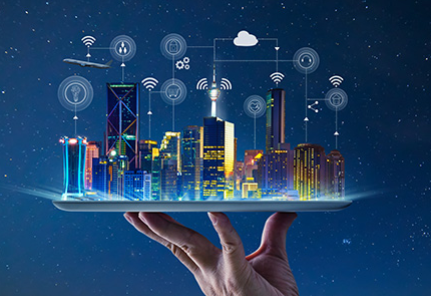 The feature set of an Intent-Driven Network is particularly valuable to organizations and businesses that can't afford to experience any downtime. By implementing advanced technology features in the IT environment, including automatic network configuration, predictive analysis and other AI features, they can drive even greater operational efficiency.
With 77 percent of the world's population expected to have Internet access by 2025, there will be close to 100 billion connection points in the near future. The only solution to maintaining the integrity of networks will be to leverage Artificial Intelligence (AI), which is where Intent-Driven Networks come in.
Huawei's Enterprise Intent-Driven Network solution will usher in a new era of network evolution. It can be extensively used in both the Enterprise and Carrier sectors. The march towards autonomous networks will help organizations and users embrace the intelligent era.
INTELLIGENT HUAWEI ENTERPRISE NETWORKS

Businesses will benefit most from the automation at the heart of Huawei's Enterprise solutions. The automation of Intent-Driven Networks has the capacity to drive even greater efficiency and intelligence in CloudFabric deployments by helping network engineers keep the data centre operational and cutting the cost of downtime.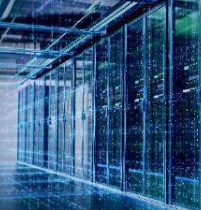 Serving as the basis for enabling digital transformation, Huawei's Intelligent Enterprise Networks boast a host of additional benefits, including:
Intent-driven network automation: A key benefit of Huawei's Enterprise Intent-Driven Networking is automation. Applying it to data centers will be an immense help to managers. In the Intent-Driven Network for CloudFabric, the Agile Controller can automatically complete network designs based on a businesses' service intent, and be scaled up to 100,000 servers;
Predictive analysis: Being able to detect the issues in a timely manner is critical when running a data center. Huawei's Intent-Driven Network for CloudFabric includes the FabricInsight analyser, which establishes the expected network behavior models based on analytics and machine learning, while also continuously verifiying the network status against that behaviour model. This way, an anomaly can be detected within seconds, allowing managers to solve the issues faster than ever before.




Futureproof: The Intent-Driven Network for CloudFabric solution will fully support the evolution over the next 10 years thanks to the CE12800 core switch, which supports 36 x 400G line cards. This all but eliminates bandwidth bottlenecks.
Over 2800 data centers are currently implementing some of Huawei's Enterprise solutions, giving the tech giant the third largest share of the global data centre market (and the largest in China). This includes some massive applications. For example, Huawei powers the China National Petroleum Corporation (CNPC) with 322 CE12800 switches – the largest private cloud data centre in Asia-Pacific.
CONCLUSION

We are experiencing the next stage in the development of Internet as we witness the digital world and physical networks converging. Huawei's Enterprise- oriented Intent-Driven Network (IDN) solutions enable digital transformation across the entire digital domain by shifting the focus towards user experience and maximizing business value. The application of automation, digital twin, AI and big data into enterprise networks is introducing a new standard to support the enterprise network transformation. As a result, the pace of digital transformation in the global industry will further accelerate in the coming years.