There are many er_bad_os errors on the 8G switch port.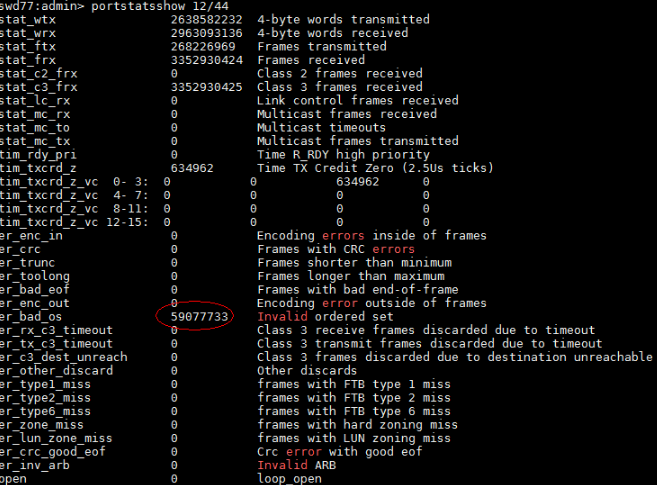 The other port 47 port does not have this error count:
When the 8G switch port is connected to the HBA, you need to set the fillword mode to 3.
use command portcfgfillword
For the 8G platform, the recommendation is set to 3. If the customer already has a service running, in order not to affect the service, the passive value is set to 1, that is, the next time the client port is back online or the connection is reset.