【Problem description】
The following error message is displayed when the fan information of an XH628 V3 is obtained over SNMP:
【Problem analysis】
1. The problem persists after the SNMP process is killed and then restarted.
2. Packet capture and analysis.
Run the tcpdump -v -tttt -i any udp -s 0 -w /tmp/trap.cap command on zsnm.Transmit the trap.cap file generated in /tmp and use Wireshark to open the file.Packet exchange.

It can be concluded that when the '1.3.6.1.4.1.2011.2.235.1.1.8.50.1.7.10' packet is received during the execution of the snmpwalk command, while no fan information is displayed. It is preliminarily determined that the fault is caused by the iBMC.The current iBMC version is 1.51 - an outdated version.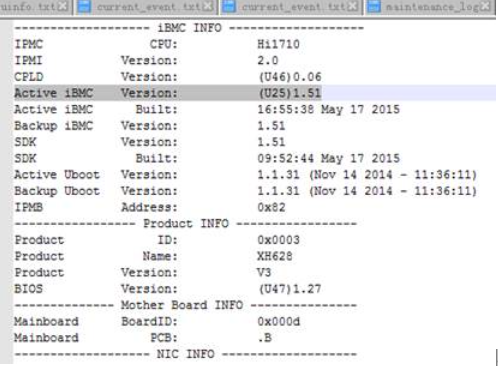 Upgrade the iBMC and BIOS to their respective latest versions. Note that the iBMC needs to be upgraded twice (including the active and standby iBMCs).
【Root cause】
The iBMC version is outdated.
【Solution description】
Upgrade the iBMC and BIOS to the latest versions.