【Problem Description】:
During the execution of analyse tb_sub_lack_rela_2018082700, the following error is reported: failed to create connections inparallel mode for thread 139782957025024
【Problem Analysis】:
1.         Check CN logs.
The log above shows that the pg_hba.conf file of the CN on the host whose IP address is 12.14.10.195 is abnormal.
2.         Check the pg_hba.conf file on the host.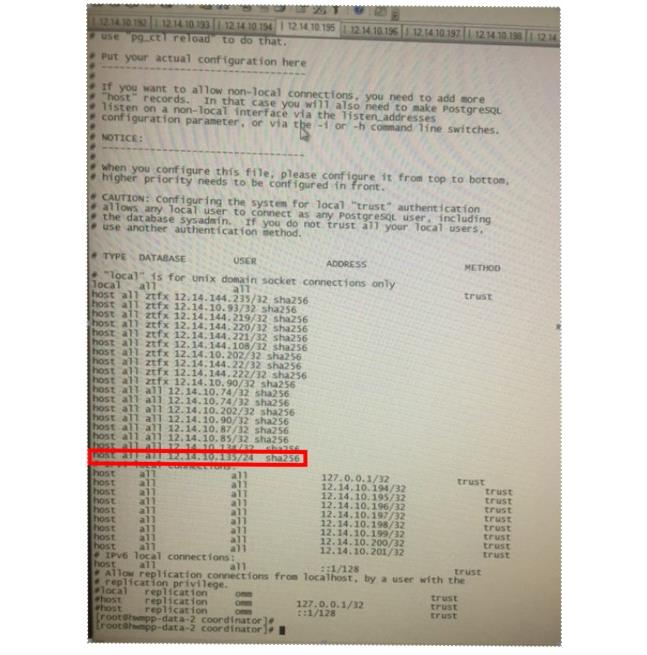 In the file, the customer mistakenly puts the line host all 12.14.10.135/24 sha256, which specifies narrow security permissions for a network segment, before the line that specifies broader security permissions for the same host IP addresses for cross-cluster authentication. When the former line is read, its setting takes effect and lines containing the same IP addresses after it are all ignored. As a result, the broader security permission settings do not take effect.
【Solution Description】:
l   Change host all 12.14.10.135/24 sha256 in the file to host all 12.14.10.135/32 sha256.
l   Move host all 12.14.10.135/24 sha256 to the line under host all  all 12.14.10.201/32  trust.
Note: You are advised to use gs_guc to modify the pg_hba.conf file instead of directly modifying it.