[Symptom]
In the desktop cloud appliance scenario, an error is reported when the FA connects to the second FC. The error message "ID11032" is displayed, and the error information "[FusionCompute" exists .]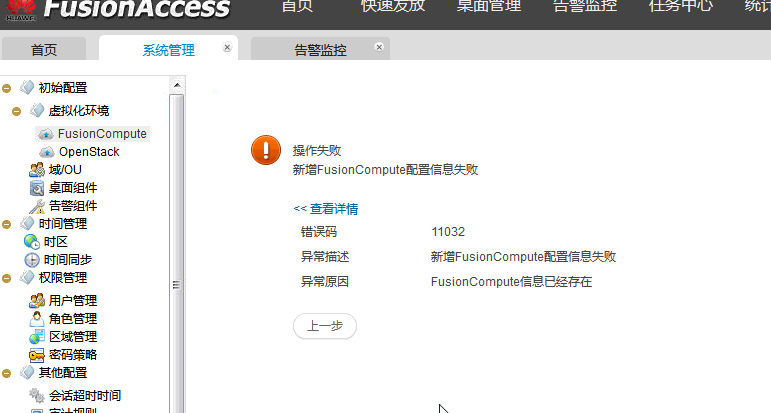 [Analysis]
1. Check the vdesktop log of the ITA. It is found that the data update fails and the failure cause is that the same site id exists in the database.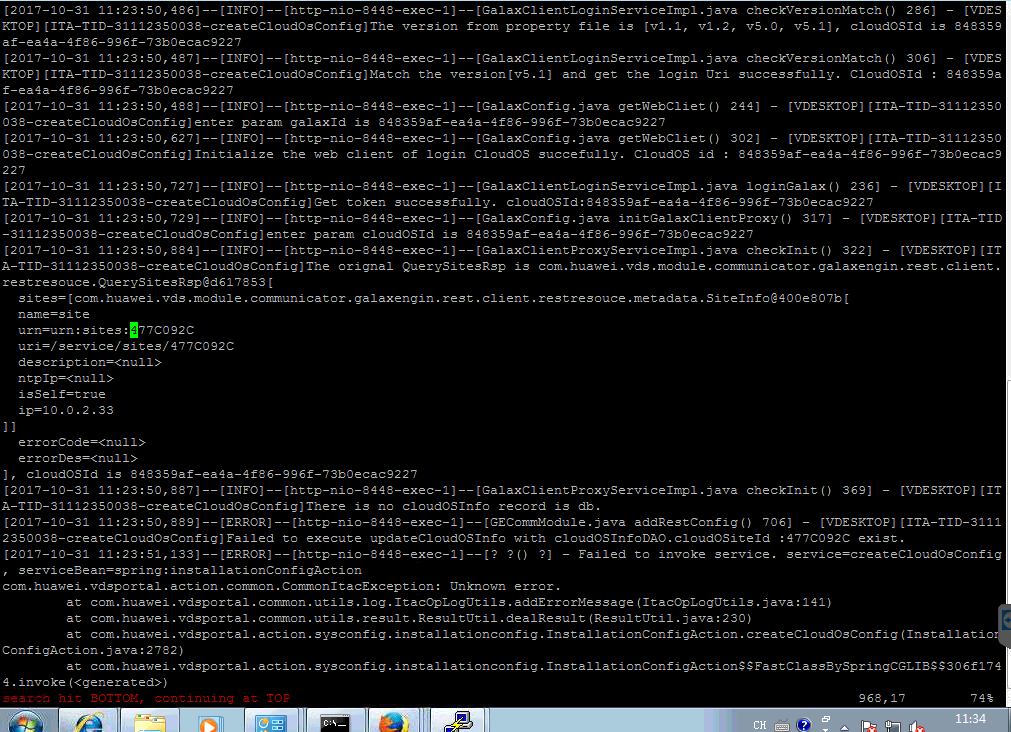 2. According to the prompt of 1, it is suspected that the site ID of the two FC switches is the same. After checking the siteID of the FC, it is found that the two FC switches have the same site id.
[Solution]
On the FusionCompute web client, change the site name, log in to the VRM, change the value of site id, and restart the FusionCompute on the FusionAccess.
To change the value of site id on the VRM node, perform the following steps:
1、  Use PuTTY to log in to the VRM as user gandalf, run su – root, and enter the password of user root to switch to user root.
2、  psql –U galsx –d vrm Log in to the database and enter the database password as prompted. SingleLOUD!1
3、  update tbl_site set site_id= '477C092D' where id=' 1';