Hello, dear Community members!

This post brings you the best Huawei enterprise switches available on the market and some information on their network controllers. 
There are two main categories of enterprise switches, each with multiple product sub-segments. Please find them below, alongside a brief description containing their most essential features. Enjoy!

DATA CENTER SWITCHES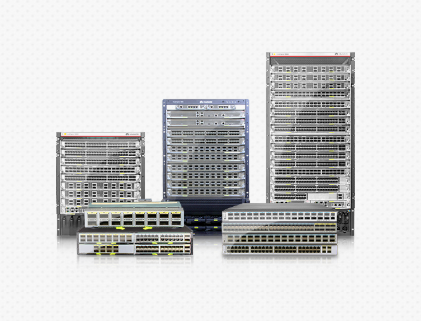 Comprising a variety of switches such as the 16800, 12800 Series as Core switches, the 8800, 7800 and 6800 as Fixed Access switches, as well as the 1800V as a Virtual Swtich, the Huawei Data Center switches are some of the best Huawei enterprise switches. Their versatility in terms of applicability and their innovative features like automation, network scaling and real-time visibility are but a few things that back the previous statement.
Click here to see what others are saying about Huawei Data Center switches.

CAMPUS SWITCHES

Here, Huawei categorizes Campus switches into two classes of products: Chassis switches (the S12700E, S12700 Agile and S770 Smart Routing series) and Fixed switches, wherein enterprise switches like the -H, -HI, -S, -EI, -L or -SI series can be mentioned. They are extremely robust, providing an easy-to-use admin interface and service intelligence. Perfect candidates to the 'Best Huawei enterprise switches' award.
Campus switches have been a hot topic on the Forum also. Check what users are discussing about Campus switches here.
NETWORK CONTROLLERS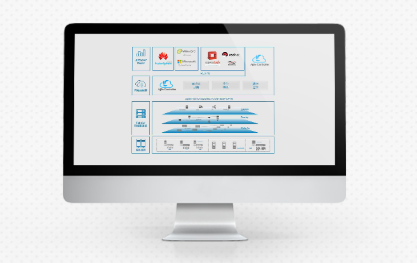 And since the best things in life don't come... alone, there needed to be a controller to accompany the best Huawei enterprise switches. We're talking Agile Controller-DCN, a next-gen data center network controller which easily allows for network automation, while also combining the dynamic scheduling and control of resources within the network.
Did I make you curious about Agile Controller-DCN? Others have been too. See here the knowledge they've shared about Agile Controller-DCN on the Community.
We have reached the end of the topic of Best Huawei enterprise switches. There are many makes and models, so it's important that you know your requirements well before acquiring one (or more).
Undecided? Let our Huawei Enterprise Switches Team help you make up your mind. For details, click here:
https://e.huawei.com/en/products/enterprise-networking/switches.
For self-service regarding Huawei enterprise switches, please don't hesitate to use the Forum. This is the link: