A: Do the following if two connected optical ports cannot be up:
Step 1
      Check the port configurations. Ensure that the two ports are not shut down and have the same duplex mode, rate, and negotiation mode.
Step 2
     Check the optical modules and fibers. Ensure that the two ports use the same type of optical modules, and the port rate is the same as the rate of optical modules. The optical modules must match the fibers. Single-mode fibers are inserted into single-mode optical modules and the multi-mode fibers are inserted into multi-mode optical modules.
Step 3
      Check whether the receive or transit power of the optical ports is within the allowed range. If the receive or transmit power is excessively high or low, ports cannot turn Up. The excessively long transmission distance or low optical fiber quality may also be the reason why ports cannot turn Up.
Step 4
      If the preceding items are all normal, perform internal loopback test on the ports. Connect the head and tail of a fiber to an optical module to check whether the port can go Up. You can also run the loopback internal command in the interface view to configure the loopback function on Ethernet ports. This function can test port hardware performance without connecting optical fibers to the port. If the port is Up, the port hardware is in good condition.
Step 5
      If the fault cannot be located after the preceding operations are performed, replace the optical modules or fibers.
Reference commands:

----End
For details, see the
S
Series Switches FAQs
.     
Step 1
: Log in to the enterprise technical support website at
http://support.huawei.com/enterprise
.
Step2
: Click
Switches
.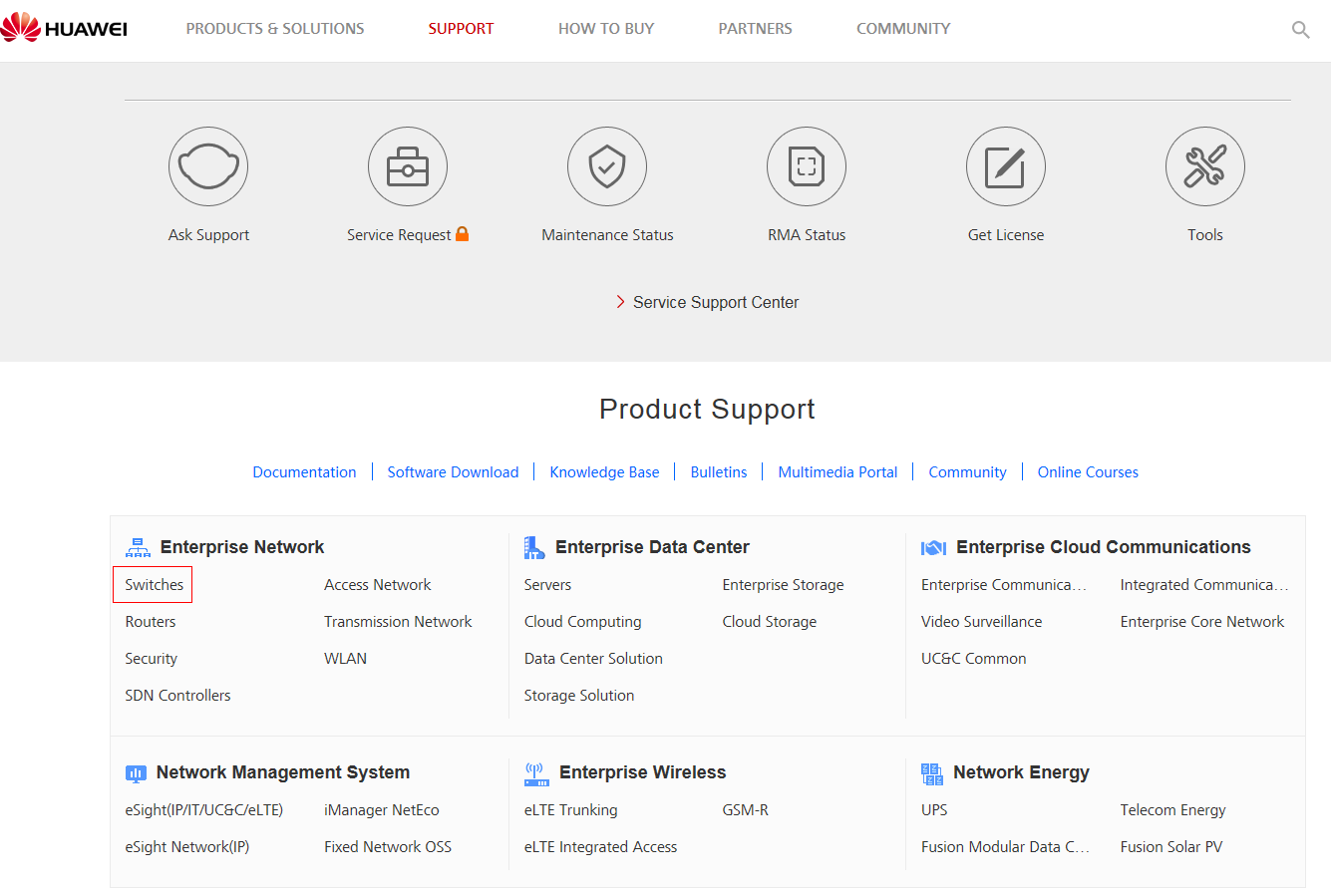 Step3
: Click the name of the product to be queried, for example, S7700.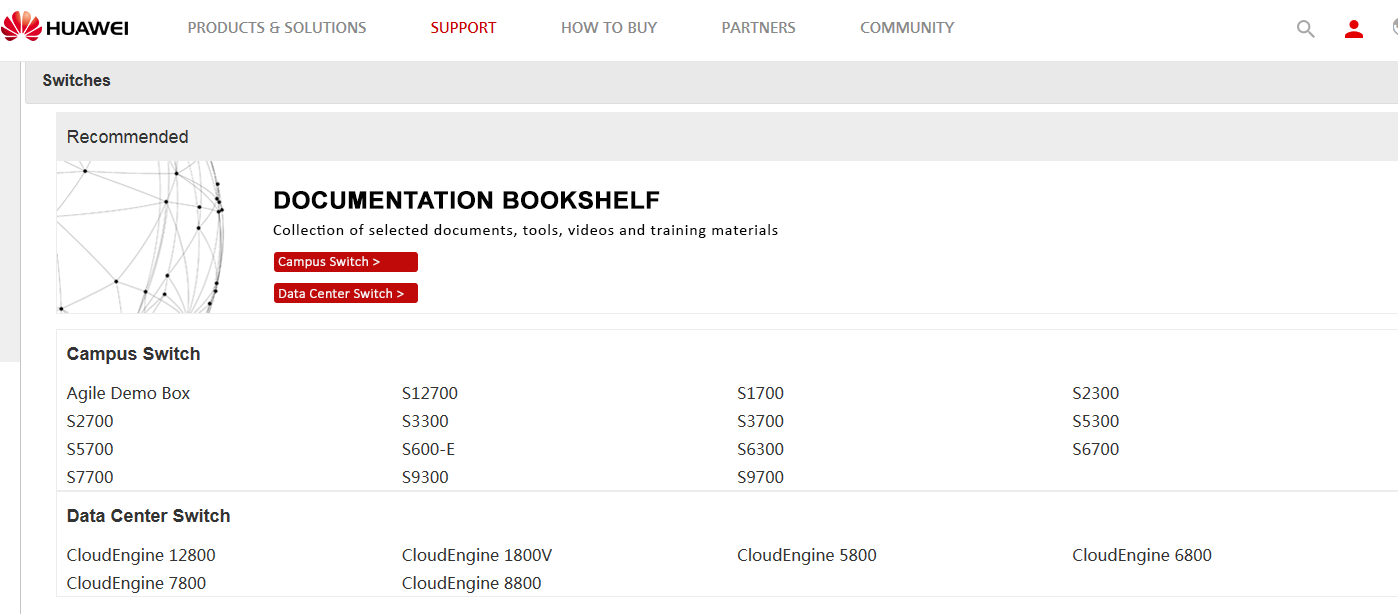 Step4
: Choose
Documentation
>
S7700&S9700 Series Switches FAQs
to find the
FAQ
for your switch model.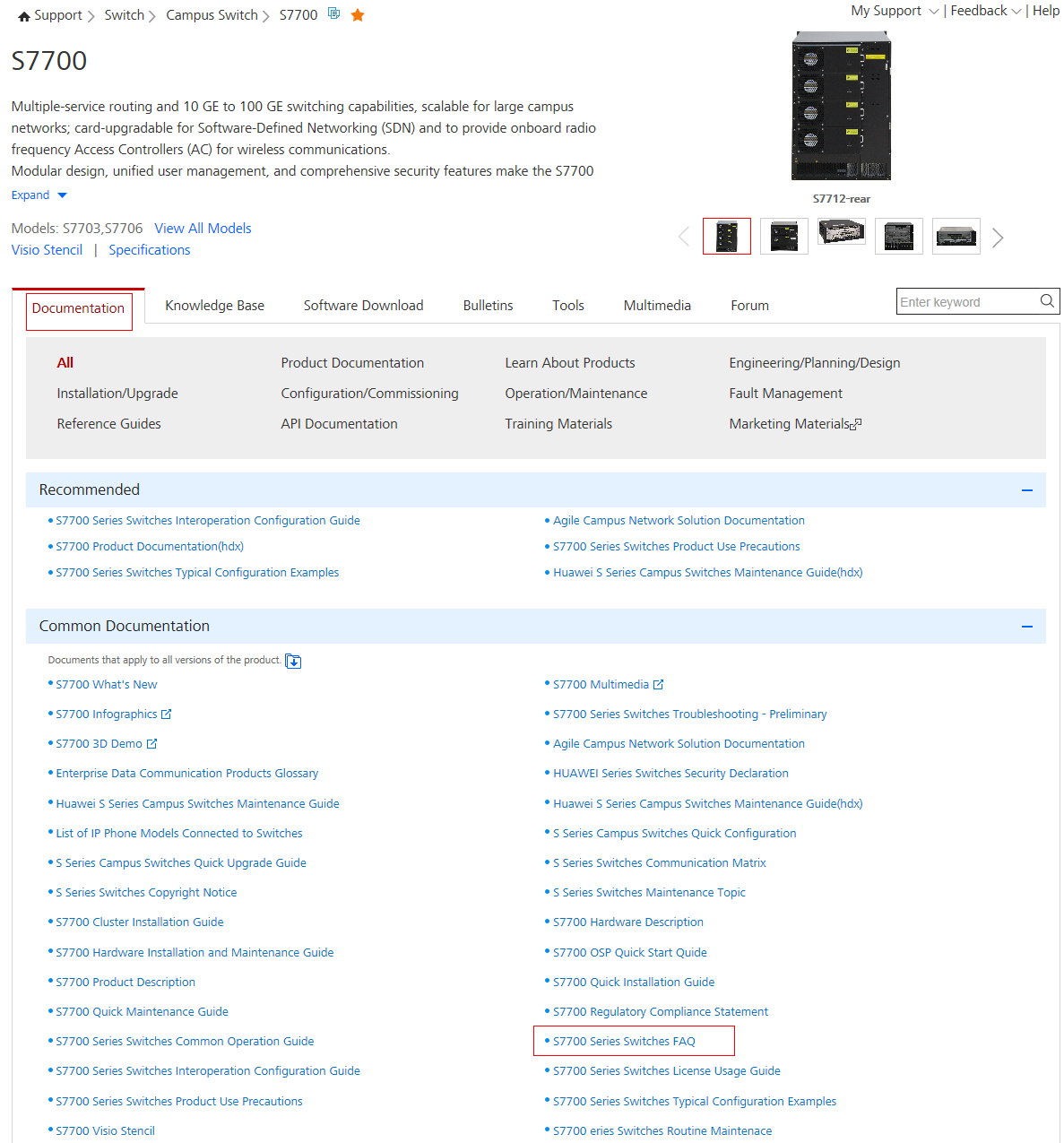 Step5
: Open the
FAQs
. Choose
Interface Management
>
WhatCan I Do If Two Connected Optical Ports Cannot Turn Up?
in the navigationtree on the left, and follow the instructions.
S7700&S9700 Series Switches FAQs
http://support.huawei.com/enterprise/en/doc/EDOC0100547869?idPath=7919710|21782164|21782186|22318632|6805481
This post was last edited by user_3074123 at 2018-06-25 09:11.