A:An Ethernet interface frequently alternates betweenUp and Down states. The possible causes are as follows:
a. The cable is not properly connected to the interface.
b. The twisted pair or fiber connected to the interface istoo long or the fiber attenuation is high.
c. The local and remote interfaces work at different duplexmodes , speeds, negotiation modes.
d. The local and remote interfaces, interface modules, ordevices are faulty.
ProcedureStep 1
     Check whether the cable and interface modules areproperly installed on the localand remote devices. If the fault persists after the cable and interface modulesare properly installed, go to step 2.
Step 2
      Check whether the two interfaces have the same duplex mode, rate, andnegotiation mode. Run the
display interface
command on the two interfaces to check the rates,duplex modes, and negotiation modes of the interfaces.

If the fault persists, go to step 3.
Step3      
Check whether theinterface modules and the link between the interfaces work properly. If the twointerfaces are connected by a twisted pair, check the following items.

If the two interfaces are connected by fibers,check the following items.

If the fault persists, go to step4.
Step4      
Check whether thelocal or remote device has a hardware fault.
Connect the twisted pair or fibers to anotherinterface. If the remote device is a powered device (PD), check whether thepower of the remote device exceeds the maximum power of the interface.

If the fault persists, go to step 5.
Step 5     
Check the interface Up/Down log to rectify thefault.
----End
For details, see the
S
Series Switches InterfaceTroubleshooting
.     
Step 1
: Log in to the enterprise technical supportwebsite at
http://support.huawei.com/enterprise
.
Step 2
: Click
Switches
.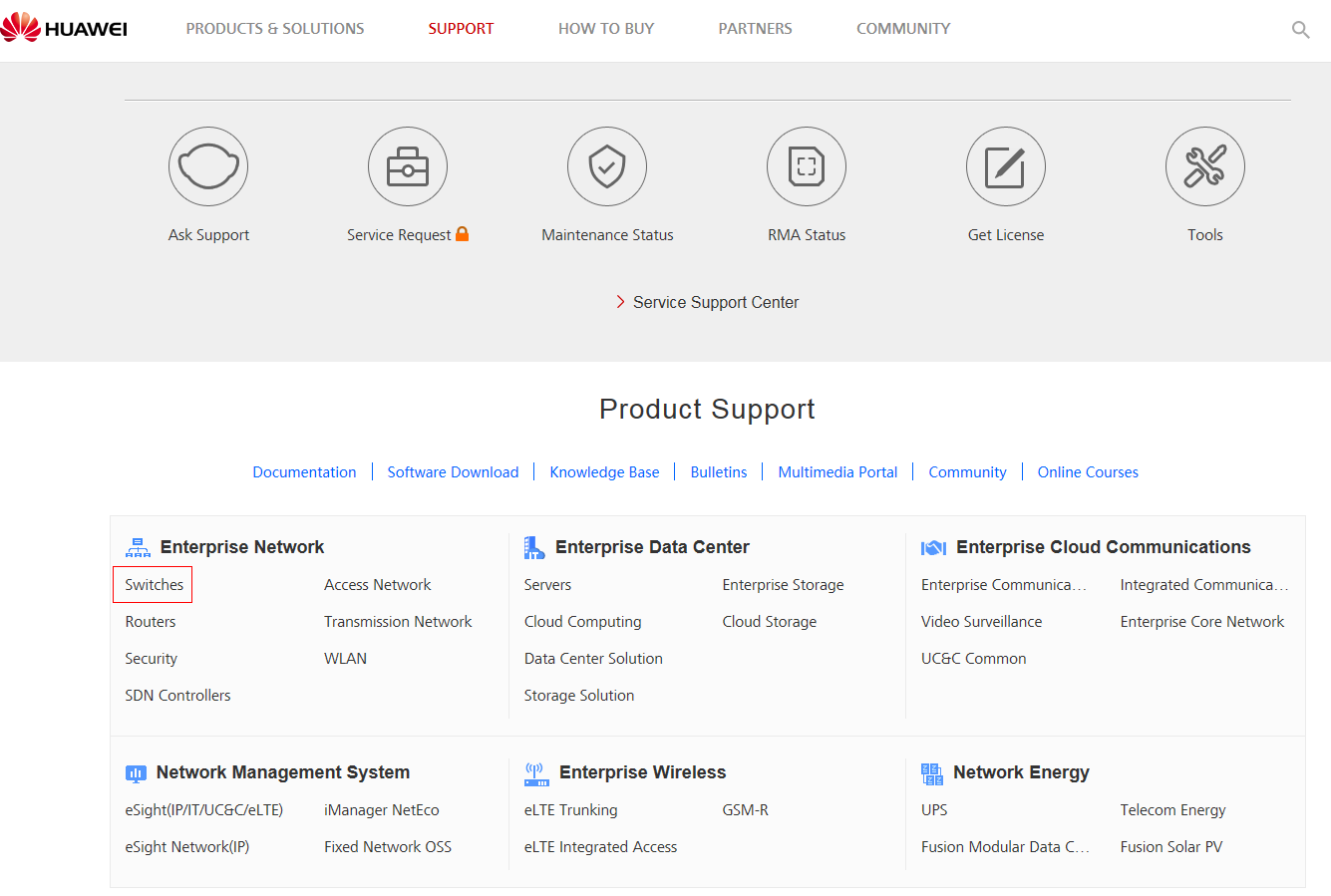 Step 3
: Click the name of the product to bequeried, for example, S7700.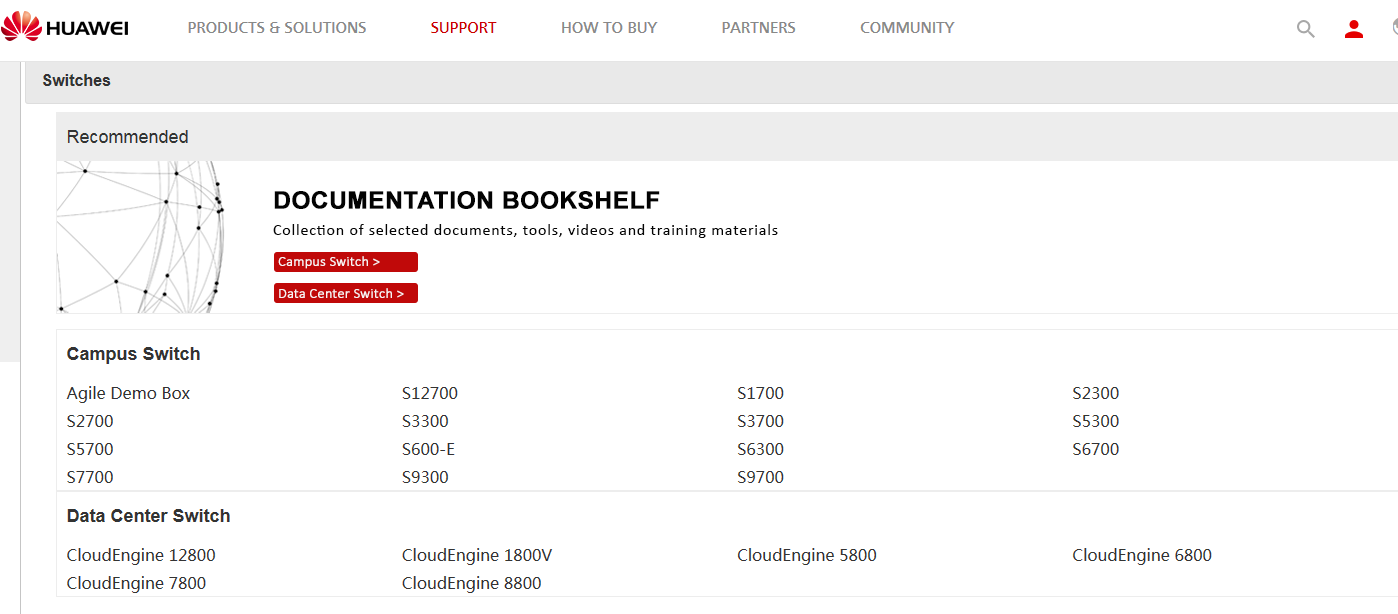 Step 4
: Choose
Documentation
>
S7700 Troubleshooting – Preliminary
to find the
Troubleshooting
for your switch model.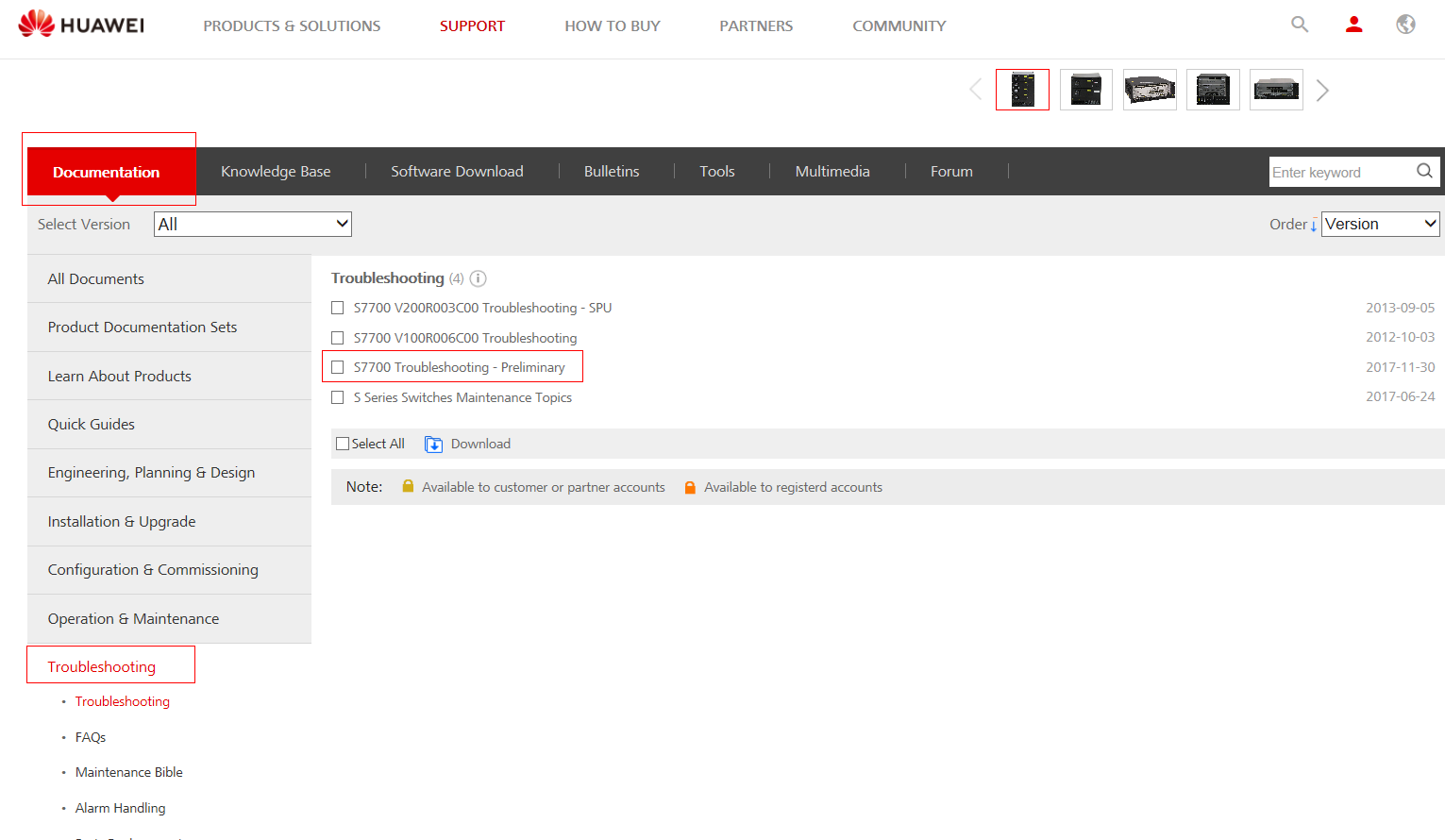 Step 5
: Open the
Troubleshooting
.Choose
Interface Faults
>
An Ethernet Interface FrequentlyAlternates Between Up and Down States
in the navigation tree on the left,and follow the instructions.
S7700&S9700 Series Switches Troubleshooting -Preliminary
http://support.huawei.com/enterprise/en/doc/EDOC1000027402?idPath=7919710|21782164|21782186|22318632|6805481
This post was last edited by user_3074123 at 2018-06-22 09:44.