Q: How do I obtain the SNMP MIB file of Huawei switches and routers?
A: MIB files of Huawei enterprise network devices are released with the software version in the software center of Huawei enterprise technical support website. You can obtain the required MIB files by performing the following steps:
Note: You can download MIB files only after logging in to the website as a device user or a channel user.
Step 1: Log in to Huawei enterprise technical support website: http://support.huawei.com/enterprise.
Step 2: Select the product for which you want to download MIB files, for example, Switch > S12700.
Step 3: Select the required software version on the product page, for example, Downloads > S12700 V200R010C00SPC600.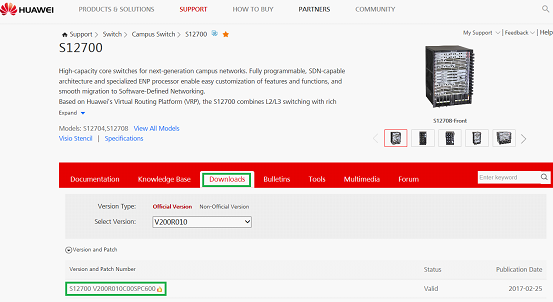 Step 4: Select the MIB file and click Download.
This post was last edited by Juliet at 2018-03-30 10:30.