Dear,
reading the documentation for the software V200R010 of the switches S6720-EI on how to configure the feature sFlow sampling (http://support.huawei.com/hedex/pages/EDOC1000135317AEG0221R/05/EDOC1000135317AEG0221R/05/resources/dc/dc_cfg_sflow_0006.html ), I find a quite limiting note considering that the device-models have 24 or 58 ports: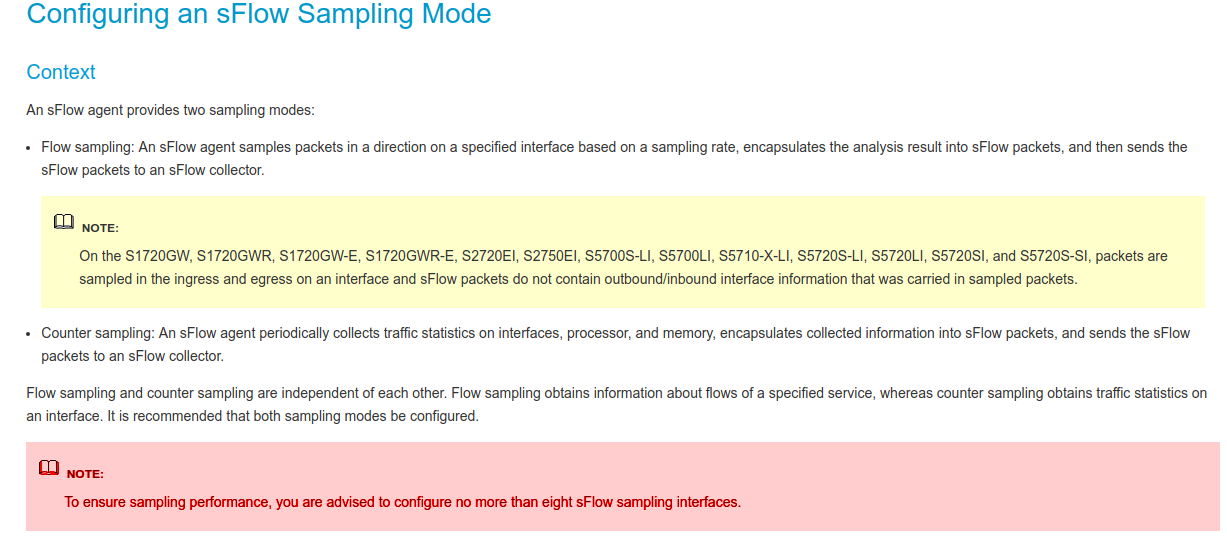 This limitation of monitoring with sFlow (flow sampling) only 8 interfaces. Does it also apply to the S6720-EI model or is it a warning-notice for lower-performance equipments?
In what way can we analyze that the sampling process is not suffering degradation / overflow and the sampling has the adequate performance?
In case the limitation is valid also for the S6720-EI model, what tweak would allow flow sampling of the 24's 10G ports?. For example, of the S6720-30C-EI-24S-AC model?
I appreciate your experiences since the documentation does not justify this note.
Regards!