This post was last edited by user_3239949 at 2018-12-21 17:27.
hi, guys, I have one issue about the ERPS.
The topology is as below: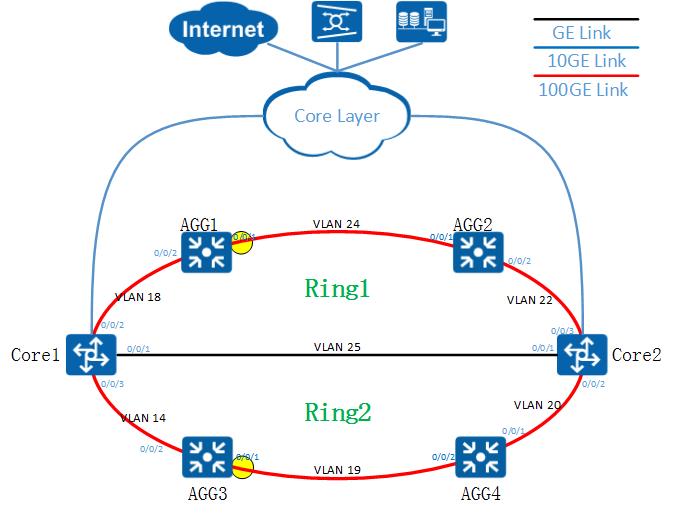 The Core switch is the S12704, AGG switch is the S7706.
I have configured two rings, the ring 1 is the main ring, and the ring 2 is the sub-ring.
On the Core 1 and Core 2 it have configured two ERPS ring.
When I shutdown the link between the Core 1 and Core 2, then shutdown the any one link on the Ring 1. It mean shutdown two Link on Ring 1.
After that operation, the service on the Ring 1 is down.
Why the service will not go to the Ring 2 ? How to solve it? Please give me suggestion, thank you very much!I have check the configuration which you answer, but it not solve the issue?