TASK1: Complete the SCREENSHOT TASK and win 15,000 points
[TASK DESCRIPTION]
Provide 2 screenshots and relpy on this post to finish task:
[TASK EXAMPLE]
Refer to the following example to reply directly by ADVANCED MODE to this post within TASK PERIOD(May 22, 2019 ~ June 2, 2019 ,Beijing Time), which means completing the task. Otherwise it is considered invalid.
e.g.: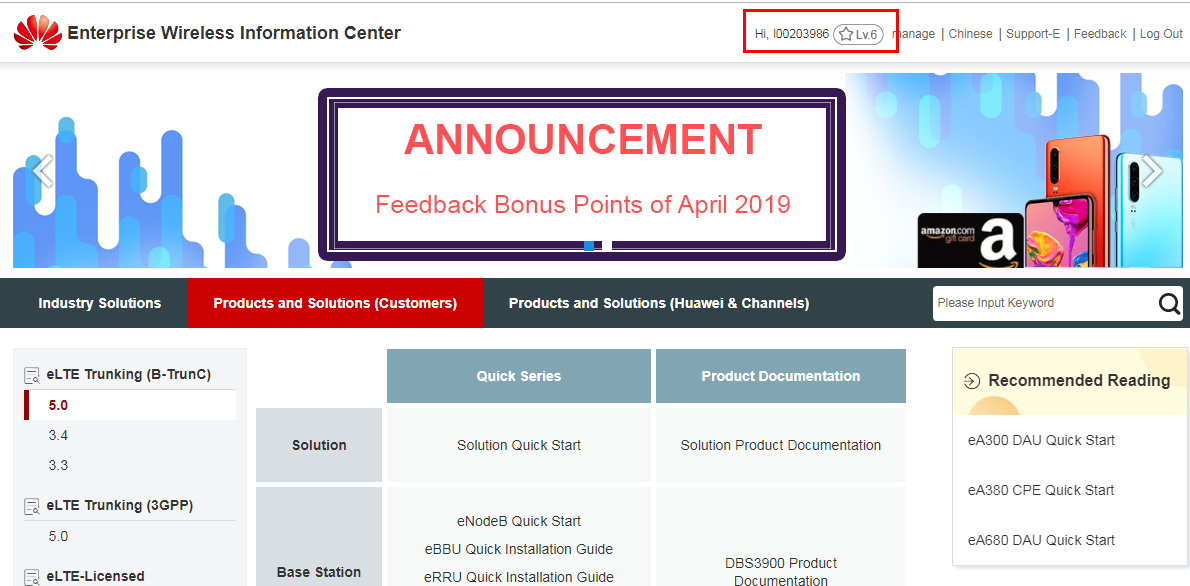 [TASK REWARD]
Complete the task according to the task example and add additional bonus points based on the enterprise wireless information integration rules:
1. Get 1000PT for finish task one time, only once a day, and participate in the task cycle every day.
2. Completed 5 times in total in the task cycle and received an additional 3000PT.
3. The bonus points are manually accumulated to the enterprise wireless information center points system after replying to the publicity at the top of this post within one week after the end of the task.
4. The task is the activity of the enterprise wireless information center, and the points earned can be used to participate in the lucky draw of the enterprise wireless information center, which has nothing to do with Huawei Enterprise Support Community.
5.A maximum of 15,000PT can be wined for this task.
[TASK PERIOD]
May 22, 2019 ~ June 2, 2019 ,Beijing Time
----------------------------------------
Related LINKS:
 --TASK 1 Activity[ENDED]:https://forum.huawei.com/enterprise/en/P30-Activity-Series-TASK1-Complete-screenshot-task-and-win-15-000-points-in-Enterprise-Wireless-Information-Center/thread/529853-100305

--TASK 2 Activity[Going]:https://forum.huawei.com/enterprise/en/P30-Activity-Series-TASK-2-Complete-the-feedback-task-and-win-up-to-10-000-points-per-feedback-piece/thread/532427-100305