This post was last edited by 4am at 2018-12-16 12:44.
In NAC network deployment, 802.1x authentication and MAC address authentication can be deployed on interfaces of access users to flexibly adapt to various authentication requirements. In this manner, users can access the network in any authentication mode.
After multiple authentication modes are deployed, the device allows users to access the network in different modes by default to grant different network rights to users.
In this example, MAC address authentication is performed. If the authentication fails, 802.1X authentication is performed.
Picture1-1 Two authentication networking modes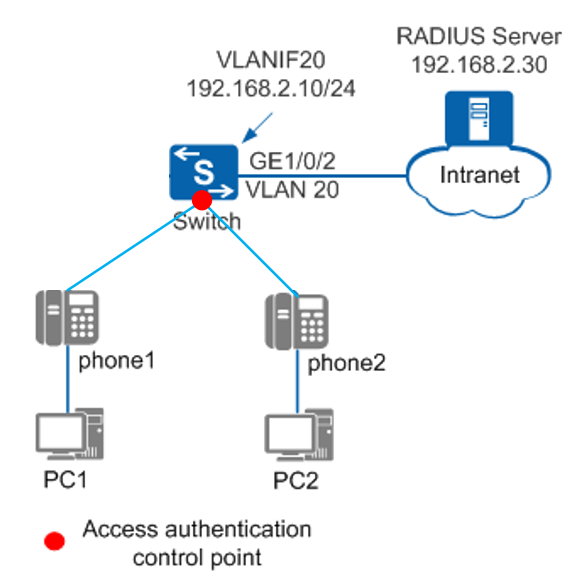 The unified mode is used.
Configuration file
#
authentication-profile name p1
dot1x-access-profile d1
mac-access-profile m1
#
domain isp
#
radius-server template rd1
radius-server shared-key cipher %#%#FP@&C(&{$F2HTlPxg^NLS~KqA/\^3Fex;T@Q9A](%#%#
radius-server authentication 192.168.100.100 1812 weight 80
radius-server accounting 192.168.100.100 1813 weight 80
#
dot1x-access-profile name d1
#
mac-access-profile name m1
#
aaa
authentication-scheme abc
  authentication-mode radius
accounting-scheme acco1
  accounting-mode radius
  accounting realtime 15
domain isp
  authentication-scheme abc
  accounting-scheme acco1
  radius-server rd1
#
interface GigabitEthernet1/0/1
 authentication-profile p1
#