Algorithm Principle: UPCC MS/UE IP Address Manual Part Three
carryout
Silver
(1)
1 year 3 months ago View: 4054 Reply: 10
In the second issue, we have introduced roles of each module of the UPCC in processing IP addresses. In this issue, we will introduce the specific algorithms applied in the main modules that process MS/UE IP addresses: SDU (session distribution) and SPU (session binding).
In addition to the MS/UE IP address, other parameters such as the APN and PCEF group ID can also be used as keywords for session distribution and binding or conflict judgment. At present, the UPCC supports multiple combinations of IP addresses and these parameters, as shown in Figure 1: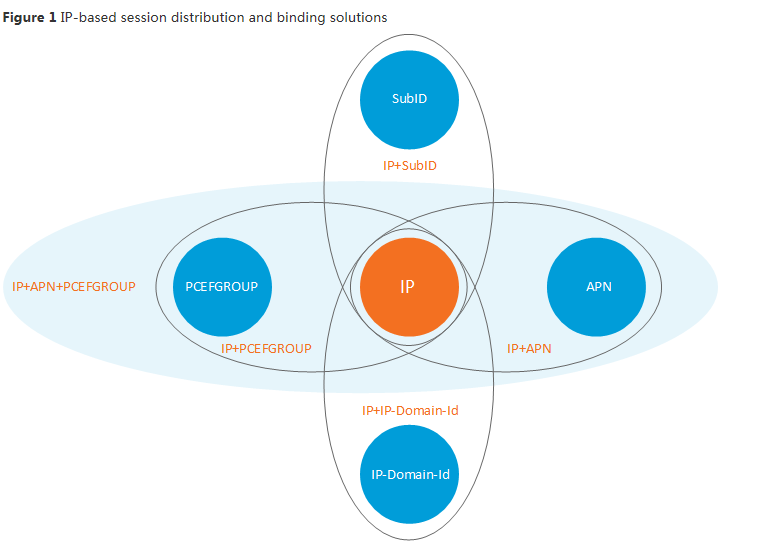 As shown in figure above, every solution has its own algorithm for session distribution and binding and different application scenarios and configurations. The following uses the simplest IP-based session distribution and binding solution as an example to illustrate its algorithm, application scenario, and configuration:
Description:
Only MS/UE IP addresses are used as the condition for session binding.
Constraints:
The MS/UE IP addresses of sessions must be unique in all the PCEFs. To be specific, an IP address can be assigned to only one Gx session. See Figure 1.
Related Configuration: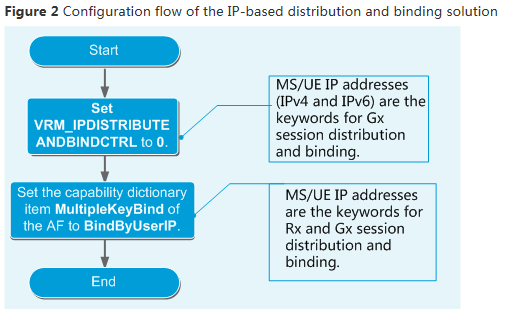 Algorithm:
For Gx sessions: If both the IPv6 address prefix length and value of two sessions are the same, the two sessions are considered to be matched.
For example, the following IPv6 addresses are assigned to Gx sessions:

For other solutions, download the attachments.
This post was last edited by Tony.Cheng at 2016-10-29 09:10.
You have a winner's attitude.
Thank you for your attention and encouragement! We will continue to follow the introduction of new technical stickers, please continue to pay attention to!
The key is to set realistic customer expectations, and then not to just meet them, but to exceed them
carryout
Silver
1 year 18 days ago
I am interesting in getting hard copies of these poster. They are really awesome. The design is beautiful, the color theme is soft. the images are impressive and the content is simple and easy that anyone can understand.